10 Exciting New Games Coming To Nintendo Switch – August 2021
Published 08/01/2021, 10:59 AM EDT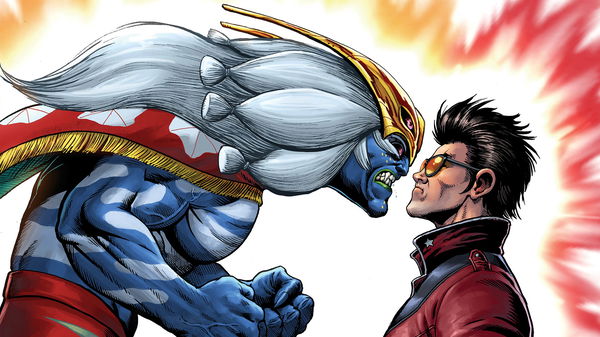 ---
---
August is finally here, and that means new and exciting Nintendo Switch games. This month, Nintendo Switch owners are getting 10 exciting new games over the next 31 days. The one game that stands out the most from the lot is the much anticipated No More Heroes III. But this isn't everything, there's more. As always, these are not the only games coming to the Nintendo Switch in August. A lot of other games are also going to get their grand announcement this month. Looks like August is going to be a fun month for all the game lovers. Here are 10 exciting games for you to look forward to this month.
ADVERTISEMENT
Article continues below this ad
The Falconeer: Warrior Edition
This is the game where you fly around on the back of a big blooming bird. The bird's name is Falconeer. It was originally an Xbox exclusive and came out on the Game Pass specifically. Now it is coming to Switch, which is a strange old state of affairs. The game is going to hit the consoles on 5 August 2021.
ADVERTISEMENT
Article continues below this ad
Dreamscaper
On August 5, 2021, we have Dreamscaper as well. This is in all sense a Roguelite game where the main gameplay takes place when the main character of the game is asleep. Dying in sleep makes the character wake up and there's more gameplay in the waking world as well. However, it's like real-life gameplay with standard day-to-day stuff. All the fitting will take place in the dream and it is like a constant cycle of sleep, fight, and death. This game is worth looking at.
Doomsday Vault
Again on August 5, we have Doomsday Vault. It is a puzzle game where the main character is the robot and save seedling and plant them carefully to save the humanity. Well, it doesn't sound particularly deep but the overall look of the game is quite charming.
Haven Park
On August 5, 2021 again, we have Haven Park. This game gives very strong 'A Short Hike' vibes. It is a very chill and enjoyable game in which the player has to build a park or sort of like a campaigning site.
Button City
Finally, moving on to a brand new date. On 10 August 2021, we have Button City. The game looks quite fun and intriguing.
WATCH THIS STORY: Tokyo Olympics 2020: Day Eight Medal Tally Update- China and Japan Lead
SkateBIRD
Two days later on the 12th of August, we have SkateBIRD, which is basically a bird on a skateboard. This game gives a strong Tony Hawk's 'Pro Skater' vibes. However, it is a bit different with bird wings to control and maintain the movement and altitude. There are several dialogues and little cutscenes to make the game more special. Players can also customize the bird.
Greak: Memories of Azur
On 17 August 2021, we have Greak: Memories of Azur. This is a third-person adventure game and there is it entirely a single-player game. You can switch between new different heroes who seem like siblings from the description of the game. The visuals of this game are absolutely aesthetic with hand-drawn animation.
Hoa
On 24 August 2021, we have Hoa. It is a Vietnamese puzzle game. The visuals of this game really stand out. It has the best visual so far on the list. From a visual and audio point of view, the game is already a big hit.
No More Heroes III
On 27 August 2021, we have No More Heroes III. The gameplay looks solid and reliable. It will remind you of the original No More Heroes, which is great, to be honest. Hopefully, the game will be worth all the hype.
ADVERTISEMENT
Article continues below this ad
Baldo: The Guardian Owl
Finally, after such a long, long wait, Baldo: The Guardian Owl is here. This game is kind of like a top-down 2D Zelda Esque-styled game with some Studio Ghibli vibes. It has exciting puzzles. fun adventure, exploration, combat, and great visuals. Baldo: The Guardian owl will hit the Nintendo Switch on 27 August 2021.
ADVERTISEMENT
Article continues below this ad
What games on the list you are most excited about? Do tell us in the comments down below.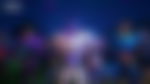 Trending Stories