100 Thieves Share the Story of Love or Host Creator Austin Show, Welcoming Their Newest Member
Published 03/18/2021, 3:51 PM EDT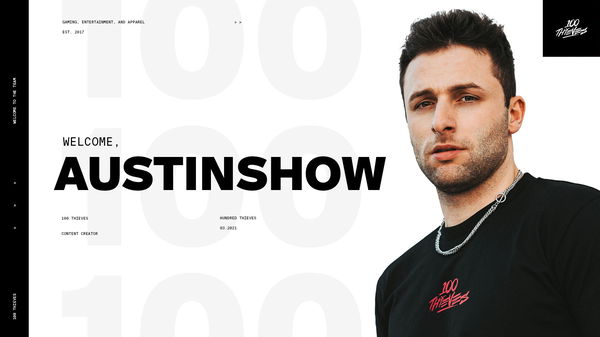 ---
---
100 Thieves is among the most prominent names in the gaming and lifestyle scene. Apart from having top-tier teams competing across several esports titles, the organization spearheaded by Matthew "Nadeshot" Haag boasts some renowned content creators like Rachel "Valkyrae" Hofstetter and Jack "CouRage" Dunlop.
ADVERTISEMENT
Article continues below this ad
To add more talent to their expanding brand, 100 Thieves recently announced they have signed Twitch streamer Austin Show as a content creator. Following the Twitter announcement, the organization premiered the welcome video for the newest member of the 100 Thieves content house.
ADVERTISEMENT
Article continues below this ad
With over 1.4 million followers on Twitch, Austin is popular for hosting various game shows, most notably "Love or Host". Drawing inspiration from The Bachelor, this show blends reality TV and streaming.
What makes it so engaging is that the viewers can contribute to the contestants' eliminations during the live broadcasts. Notable internet personalities like Imane "Pokimane" Anys, James Charles, Karl Jacobs, and many others have been celebrity guests on the show.
ADVERTISEMENT
Article continues below this ad
With Austin Show now a part of the 100T family, an interview video of him shares with us the story and journey of the organization's latest addition.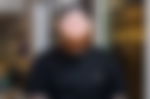 ADVERTISEMENT
Article continues below this ad
From streaming RuneScape to hosting successful game shows on Twitch, meet the latest member of 100 Thieves, Austin Show
The Twitch streamer was interested in becoming an entertainer from his childhood days. He talks about his family's collective influence and how supportive they were in providing him the infrastructure to be successful. While Love or Host might be Austin's most successful show, his streaming career started in 2013 with RuneScape.
"I have never been good with video games, and I felt like RuneScape offered an opportunity for me to entertain people without needing much skill in gaming."
Austin goes into detail about how Twitch was strictly for gaming content when he first started. In 2018, he had to deal with the crossroads of whether to continue streaming or pursue another career path. Noting that Twitch didn't have any structured programs then, he ultimately decided to create his own game shows.
"I love the idea of bringing on random people from the audience, watching them interact in front of a large crowd. And it turned out to be really successful."
Speaking of Love or Host, Austin says setting up the show and being familiar with many of the personalities is what he likes the most. But according to him, the most rewarding part is the audience's reception. He also opens up about his personal life, explaining his decision to come out about his sexuality and the challenges he faced.
Having joined 100 Thieves, the 27-year-old expresses his excitement for the future that lies ahead. While he enjoys producing his shows, one of his goals is to be in front of the camera more. He looks forward to collaborating with some of the best lifestyle and gaming content creators while continuing to entertain fans.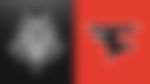 Trending Stories