12-Year-Old Animal Crossing: New Horizons Fan Makes a Heartwarming Father's Day Gift
Published 06/20/2022, 12:30 PM EDT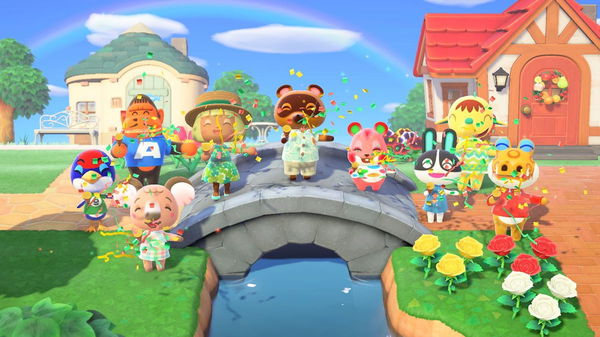 Thanks to the 2.0 update, Animal Crossing: New Horizons became the most popular title in the Animal Crossing series. Furthermore, many beginners have joined the ACNH universe and building their dream world in the game. Not to mention, Nintendo even revealed that ACNH is the second-highest selling title for the Switch.
ADVERTISEMENT
Article continues below this ad
Indeed, it's very impressive for a game to still sell over 1 million units after being released for two years. However, even after such astonishing achievements, Nintendo decided to no longer support New Horizons with major updates. Naturally, this made several players angry at the developers for giving up on the game so early.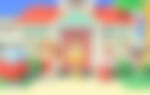 ADVERTISEMENT
Article continues below this ad
Regardless of Nintendo's decision toward ACNH's future, many users are trying to entertain themselves by trying new theme islands. Although maximum veterans have already quit the game, New Horizons has become an important part of players' regular life. Therefore, fans love to include ACNH in every joyful occasion of their life, one of such events being Father's Day.
WATCH THIS STORY: Ranking The Highest Selling Dishes In Animal Crossing: New Horizons
A Reddit user recently shared his Animal Crossing theme Father's Day gift from their 12 years old child. Continue reading to find out more about the gift and the community's reaction to it.
Reddit user astonishes the community with the best Animal Crossing: New Horizons gift on Father's Day
Father's Day is a holiday honoring fatherhood and paternal bonds, as well as the influence of fathers in society. During this special day, several people wished for and thanked their fathers for always being there for them. Interestingly, a 12-year-old won several ACNH fans' hearts through her pleasing Father's Day gift.
The New Horizons fan drew three popular in-game characters, Sherb, Marina, and Rocco, as a present for their dad. Indeed, the gift drew many fans' attention to itself and they applauded the 12-year-old for their amazing efforts.
ADVERTISEMENT
Article continues below this ad
One comment read, " Your daughter is so talented, these drawings are amazing! I definitely thought Sherb was twerking at first until I saw the donut, but that doesn't change the awesomeness! Happy Father's Day!."
Whereas, another fan said, "Omg, what a talented 12 yo! I would pay for something like this, look forward to their artistic future😍."
ADVERTISEMENT
Article continues below this ad
Last but not the least, another comment said, "Congratulations! What a sweet and talented kid you have." What are your thoughts on the 12-year-old's art piece? Let us know in the comments below.