20 Amazing Things You Can Do Everyday in Animal Crossing: New Horizons Update 2.0 to Curb the Monotony
Published 11/06/2021, 11:48 AM EDT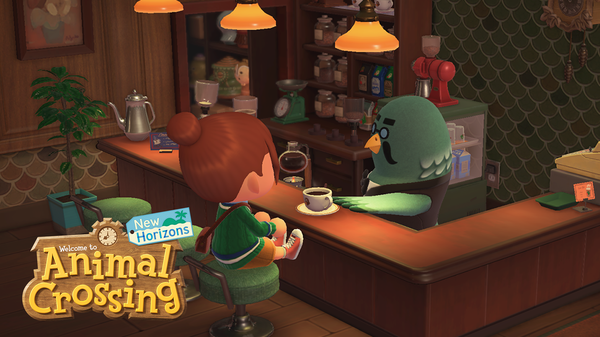 ---
---
Update 2.0 has added around 9,000 new items to Animal Crossing: New Horizons. All these items aren't easy to unlock and collect, as the massive roster of content just won't stop. Nintendo has been in the community's crosshairs for not adding meaningful content to the game, but all that has changed.
ADVERTISEMENT
Article continues below this ad
The game is now filled with so much content that it will definitely keep the community busy for an elongated period, so much so that you can do brand new daily activities to kill the monotony. Patch 2.0 has been a blessing in disguise and it has definitely lived up to the hype and expectations of the community.
ADVERTISEMENT
Article continues below this ad
Video Source: Lex Play
Here are 20 new things you can do in Animal Crossing: New Horizons
ADVERTISEMENT
Article continues below this ad
The lack of content prior to the latest patch compelled players to do the same things over and over again. However, things have changed drastically, as there are 20 new amazing things you can do within the game now.
Visit Brewster frequently and he will grant you a coffee on the go, and you can even invite amiibo villagers to the cafe.
You can purchase a roster of new items from the special goods section in the Nook Shop.
Nook's Cranny will also offer new items like maps, ramen noodles, new cooking recipes, and more.
Able Sisters will also offer you a brand new collection of items after the update 2.0 and they will also offer fabric customization.
Ensure you take your daily trip with Kappn to a random mysterious island costing 1k Nook Miles. You can pick up gyroids, new recipes, and other lucrative items.
Plant your gyroid fragment and water it, and also ensure you pick them up the following day to uncover a new gyroid.
Dig up all the star spots to uncover new items like fossils, gyroids, and more every single day. You should also plant bell currencies, so as to grow bell trees.
Visit all the new vendors that are available in the game. Each one will offer you brand-new items, DIY recipes, and lots more.
Check on your farm and be a responsible farmer, water them each day, and full fill your duties.
9 new Nook Miles achievements have been added to the game, so try to grind them out every single day.


Log in to your Nook stop every single day to pick up bonus Nook Miles every single day
Do not flatten your island, you should avoid making this mistake, curb your inner temptation.
Track all the seasonal bugs, fishes, sea creatures and catch them before the season ends. Your critterpedia won't fill itself up.
Don't feel bad about your recent builds. If it seemed good in your head, then it will definitely look great on your island.
The Happy Home DLC Expansion is basically your daily work, which you need to do diligently every single day.
Build elaborate new homes and fulfill clients' wishes, as the new DLC pack is full of great content.
You can also visit them every single day, even though you have already finished the project to collect new gifts.
Buy all the items from Wardel as they will be a perfect fit on your island.
Do not make decisions based on your friend's thoughts or logic. This is your island and yours alone.
Lastly, play the game at your own pace, and there is no need for you to rush.
ADVERTISEMENT
Article continues below this ad
What do you think about the latest 2.0 patch of Animal Crossing: New Horizons? Be sure to share your thoughts in the comments below.
Watch this story: Video Game Franchises Returning to Consoles