2022 Call of Duty Title Reportedly Set to Feature on Previous-Gen Consoles
Published 12/10/2021, 8:58 AM EST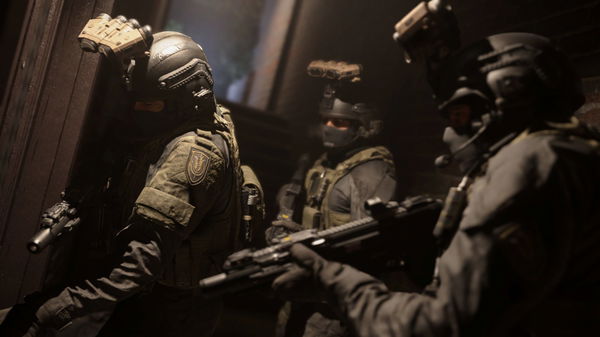 Call of Duty Vanguard has just released on November 5. and it is into the first season content drop of its live service. However, as we all know, the COD community knows no rest; rumors and credible leaks around Call of Duty's next iteration have already started floating around. This leaker is of the belief that Call of Duty 2022 will be available for both generations of consoles.
ADVERTISEMENT
Article continues below this ad
Watch Story:  Most Hated Features of Fortnite Chapter 2
Call of Duty 2022 to be supported by last-gen consoles?
ADVERTISEMENT
Article continues below this ad
Call of Duty had hit a rocky rad after its turbulent release of Infinite Warfare. Its successor is set in World War 2 and promised to bring back the old boots on the ground gameplay to fans. However, that game too was quite average according to fans' response.
Call of Duty Modern Warfare 2019 offered a much-needed breath of fresh air to the franchise. It featured a blend of semi-realistic tactical shooter experience while still not compromising on the arcade shooter feel the series is renowned for. Activision has a 3 studio development cycle in place for the series. Moreover, Infinite Warfare was followed by Treyarch and finally followed by Sledgehammer Games. Black Ops Cold War was Treyarch's project and this year's Vanguard is Sledgahmmer's responsibility.
Net year's Call of Duty will be developed by Infinity Ward. Furthermore, Tom Henderson, a longtime leaker of the series believes that this game will most probably be supported for last-gen consoles such as the PlayStation 4 and the Xbox One as well.
Modern Warfare II (2022) is coming to both current-gen and past generation consoles.

It's currently believed that this will be the last Call of Duty coming to past generation consoles, but it will ultimately depend on the console market conditions. pic.twitter.com/YTucmVCcqY

— Tom Henderson (@_Tom_Henderson_) December 10, 2021

Call of Duty 2019's ending teased Captain Price, forming the iconic Task Force 141 again. Tom Henderson has previously stated that COD 2022 will be called Call of Duty: Modern Warfare II. It appears that the title will pick up right where the previous iteration of Infinity Ward left off.
ADVERTISEMENT
Article continues below this ad
History of COD and last-gen support
Previous titles of this franchise have had issues with regard to support for last-gen consoles. Treyarch's Black Ops 3 had no campaign support for the PS3  and Xbox 360. That game was built with minimal support and was completely barebones. However, this recent leak suggests that this might not be the case for COD 2022.
ADVERTISEMENT
Article continues below this ad
Tom Henderson is a very credible individual. Moreover, he is associated with IGN and the Video Game Chronicle. However, at the end of the day, a leak is a leak. Fans should not jump to conclusions without any official statement.