24 Hours After Elden Ring Confession, Billionaire Elon Musk Indulges Fans With His Massive Load Reveal
Published 05/24/2022, 11:40 AM EDT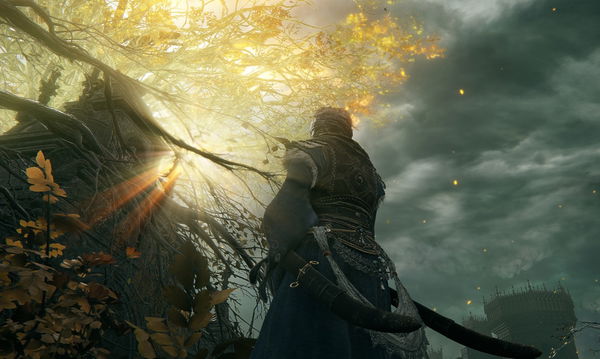 Elon Musk is probably the busiest man on the planet given his profession and daily work schedule. Still, his love for gaming is such that he, somehow, manages to take out quality time for most of his beloved titles. And Elden Ring happens to be his first love at the moment as the RPG is seriously driving the Tesla co-founder crazy these days.
It's already known that Elon Musk is quite active on Twitter and keeps posting stuff on multiple topics. It seems like Elden Ring has taken center stage among them all right now. Which is very evident from most of the recent tweets from the business magnate.
ADVERTISEMENT
Article continues below this ad
Elden Ring players astonished by Elon Musk's time management skills despite an ultra busy schedule!
Just few days back, Elon posted a tweet in which he appreciated FromSoftware's blockbuster title's art and overall magnificence. He then followed it up with few more tweets as well.
So it was obvious to see some of the fans being curious to know about his character's stats and details (since he plays the game a lot). He had promised them to share his build very soon.
Power mage, but decent with a sword/katana. Will post pic of my build tomorrow.

— Elon Musk (@elonmusk) May 23, 2022
Well the man delivered on his promise and just recently, Elon Musk posted another tweet in which he eventually revealed his character build's entire information.
It seems like he spent a lot of hours into Elden Ring while going against mighty bosses. His build showed that he was on level 111, at the time of writing, implying that Tesla's co-founder is very serious about his passion for video games. Generally, this is the level one reaches to after spending nearly 70 to 90 hours in Elden Ring. Simply because it's a challenging and an inexplicably difficult RPG.
WATCH THIS STORY: From Call Of Duty To Minecraft: Ranking The Highest–Selling Video Games of All Time
Meanwhile, fans were highly impressed as well as shocked at the same time by looking at Elon's character build. Most of them were unable to fathom how he actually manages his busy schedule to take out free time, especially for gaming. They were simply speechless, to say the least.
How long did it take you to build up this character?

Also, do you actually sleep and how many clones of you are there? 🤣🤣

— Warren Redlich – YouTuber & Tesla HyperBull (@WR4NYGov) May 24, 2022
It's impressive to me that the richest and most intriguing human plays video games. How do you have free time with being as busy as you are?

— Justin Bevins (@elgrandgordo) May 24, 2022
bro theres no way in hell thats u bro its TOOOOOO time consuming to get to that level

— Kayz (@0xGL0YALTY_3) May 24, 2022
Where does this man gets his energy from? Cause i really need that, surely must be tired from work

— intelliJae (@shoot_gorani) May 24, 2022
Cant believe elon still has time for gaming despite managing Tesla and Spacex. He uses his time so effectively

— Minh (@huynhtanminh) May 24, 2022
No fucking way Elon Musk has more hours into Eldon ring than me….

— Fik6 (@FikSix) May 24, 2022
ADVERTISEMENT
Article continues below this ad
Elden Ring is now available for PC, Xbox Series X|S, Xbox One, PlayStation 5, and PlayStation 4.
What are your thoughts on Elon Musk's gaming skills and his build for the fantasy title? Do you have a better stat for your character than him?
ADVERTISEMENT
Article continues below this ad
Don't forget to share your reactions. Let us know in the comments.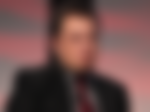 Edited By: Pritam Priyedarshi