30 Surprising Facts About Genshin Impact Lore You Didn't Know
Published 04/08/2021, 3:09 PM EDT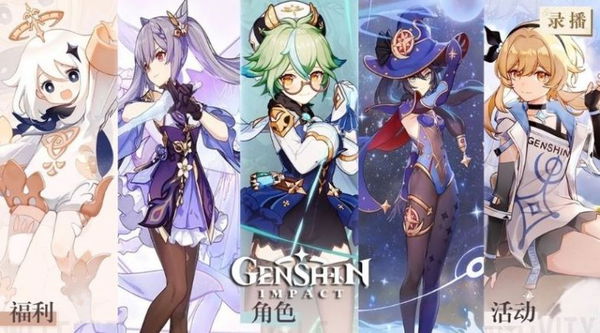 ---
---
The expansive world of Genshin Impact holds many hidden mysteries. This world of Tevyat is home to a wide range of unique NPC characters who offer unique interactions. Naturally, it is impossible to remember each dialog and the many features that each NPC holds. This article will list out 30 interesting facts that could help you understand the lore of the game a little better.
ADVERTISEMENT
Article continues below this ad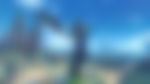 ADVERTISEMENT
Article continues below this ad
30 facts about the many NPCs of Genshin Impact
The massive world of this title is full of lively NPCs with their own particular lore. Not everyone might have had the chance to interact with the massive roster of characters in this game. If you are a lore bug, who wishes to learn more about the title, then take a look at this interesting list of facts.
Glory has green eyes.
Lumine and Aether have an age difference of at least 500 years.
Strong the dog understands human language.
Hulu sells Dawn Winery's wine as his own product.
Pyro Hilichurl Grenader cannot dig slimes on water.
Xiling is Beidou's childhood friend.
Jiangxue threw away his vision
Wangshu inn's cat is called Wei.
Simley Yanxia wants Jiangxue to work.
Madame Qin wanted Anemo vision so she could fly with her house.
Wangshu inn's dog is called Richie.
Alice gave Echo a potion to cure his stutter, but sadly it failed to cure his illness, and now he repeats everything that he says.
The ladders of Millelith's outpost tower have 15 steps.
The name Millelith means 1000 rocks
Uncle Liu is ashamed of asking out Shuzhi.
Shuzhi is waiting for Liu to confess his feeling for 40 years.
The name Mora is dubbed by Zhongli after his own name, Morax.
Zhang Shun was part of Beidou's crew. Now he sells pirate loot.
Kun frequently provides secret intel to Xinyang for her performances.
To point out a fact about Xiuhua, she actually switched places with her twin sister to skip work.
Qian used to work in Chasm and is trying to sell off illegally obtained ores.
Xiao saved Donsheng's life, when he was an adventurer, and as a result, he named his shop second life.
Yanshang Teahouse has the rudest employees in all of Liyue.
Ella Musk is the older sister of Dr. Edith.
Childe is the only tall male character without a ponytail.
Molotov cocktail works fine in rain.
Glaze Lily only blooms at night.
This attack is called Rock-paper-scissors.
Six-Fingered Jose does not have 6 fingers.
Ye chuan is waiting for Ningguang to send him a gift.
ADVERTISEMENT
Article continues below this ad
video source: CatWithBlueHat – Genshin Impact
There you have it, a complete list of enticing facts that you may not have known about Genshin Impact. It is important to realize that no list can ever incorporate every single fact. If there is something that this list has missed out on, then please let us know in the comments below.
ADVERTISEMENT
Article continues below this ad