343 Industries Hints at the Possibility of Master Chief Coming to Mario Super Smash Bros.
Published 06/23/2021, 3:11 PM EDT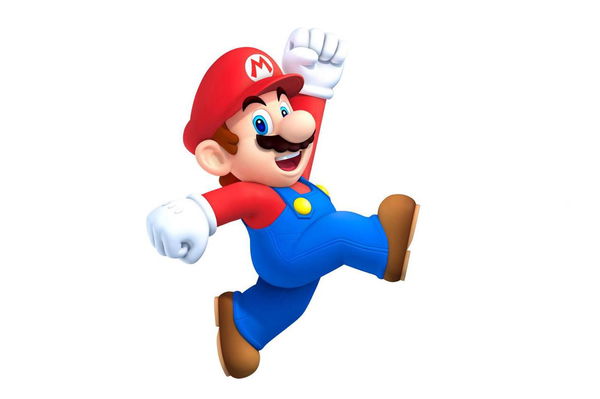 ---
---
Mario is one of the most iconic Nintendo characters. The Mario Super Smash Bros. franchise rose to fame quickly due to its main character and the abundance of other Nintendo fan favorites in the game. Over the years, more characters from other gaming franchises have been introduced into the game to give fans a wider selection of characters.
ADVERTISEMENT
Article continues below this ad
Some of the biggest additions to the game's roster were Sonic the Hedgehog, Solid Snake from Konami's Metal Gear series, and most recently, Tekken's Kazuya Mishima. Nintendo made this announcement at the recent E3 2021 digital event that took place. Kazuya Mishima will be the 85th character in Super Smash Bros. Ultimate. This leaves a spot for one final character.
Watch this story: Best-selling games of all time
ADVERTISEMENT
Article continues below this ad
343 Industries suggests Master Chief is the next Mario Smash Bros. Character
By the looks of it, Nintendo is looking to make this their greatest addition yet. One of the other games that were highly anticipated at Nintendo Direct was the long-delayed Halo Infinite. Master Chief has been exclusive to the Xbox universe for years. However, this could all change as he may join the cast of Smash Bros. soon.
ADVERTISEMENT
Article continues below this ad
The 343 Industries Community Director, Brian Jarrad took to Twitter asking Xbox chief Phill Spencer and Nintendo chief Doug Bowser to make this iconic crossover a reality. He wrote, "As a long-time fan of both games, it would be amazing to have a Chief/Smash announcement today."
While he is not aware of any concrete evidence that this will become a reality, anything is possible in 2021. Mario Smash Bros. Ultimate changed the world of fighting games with its unique roster. Nintendo did a good job of pulling at players' heartstrings when they introduced nostalgic characters into the game.
If we have learned anything from the success of Fortnite, it is that fans love crossovers. Nintendo has most likely seen this success and looks to replicate it with Super Smash Bros. Do you think Master Chief will make it to the world of Mario? Let us know in the comments down below.
ADVERTISEMENT
Article continues below this ad