343 Requests Xbox Series S and Series X Users to Avoid Using Key Halo Infinite Feature
Published 12/09/2021, 2:05 PM EST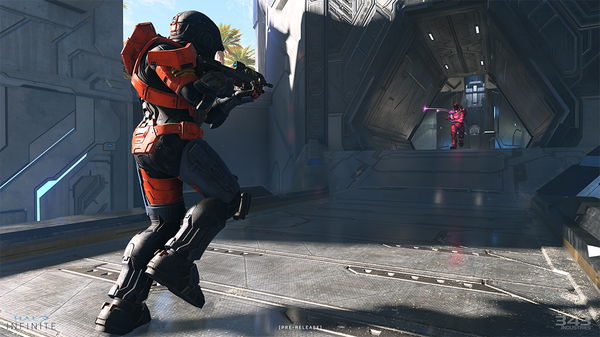 Halo Infinite is finally out worldwide and fans are enjoying its amazing gameplay. However, just under a day of release, developer 343 Industries has requested Xbox Series S and Series X users regarding one of the key features of the title. It has asked players not use the Quick Resume option inside Halo Infinite while playing the campaign. According to the developer, it will prevent earned cosmetics from showing up in the multiplayer version.
ADVERTISEMENT
Article continues below this ad
Simply put, the Quick Resume may result in a disconnection from the online services. And this, in turn, might prevent the players from using their campaign-earned Spartan cosmetics in the multiplayer inventory.
'The Quick Resume' problem of Halo Infinite
ADVERTISEMENT
Article continues below this ad
Explaining the severity of this unexpected issue, Halo's community director, Brian Jarrard, took to Twitter to share it with the fans: "If you are offline, or disconnected from services – which can occur after Quick Resume – the cosmetics won't show up in your MP inventory."
The good thing is that Brian Jarrad assured the fans that his team will fix the problem in the coming days. Furthermore, he added that those players who have lost their cosmetics will get them once they bring a "retroactive fix".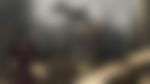 At the moment, it's not recommended to use the Quick Resume session inside Halo Infinite's campaign. The only best way to play the game, right now, is to go online before diving deep in Zeta Halo.
Meanwhile, Halo Infinite has opened with a bang across the globe and most of the early impressions are highly positive. The reaction of fans upon the launch has been electric. Plus, the initial reviews have also boosted the seventh main entry in the iconic universe. Interestingly, it also happens to be Microsoft's second best-rated game of the year, being only behind Forza Horizon 5.
ADVERTISEMENT
Article continues below this ad
In addition to this, Halo Infinite ended the year on a high note, winning the Players' Voice award in The Game Awards. If you are wondering why it didn't make it to the Game of the Year list, that's because it arrived late in 2021. Fans need not worry though, as it will enter the nominations for the next year's event.
Halo Infinite is now available on platforms like Xbox Series X and Series S, Xbox One, and PC.
Have you already begun playing this game? What's your most favorite aspect of the newest Halo installment?
ADVERTISEMENT
Article continues below this ad
Let us know in the comments section.
WATCH THIS STORY: Toughest Video Game Bosses of All Time