5 Updates that Almost Made it to Fortnite
Published 02/11/2021, 12:52 PM EST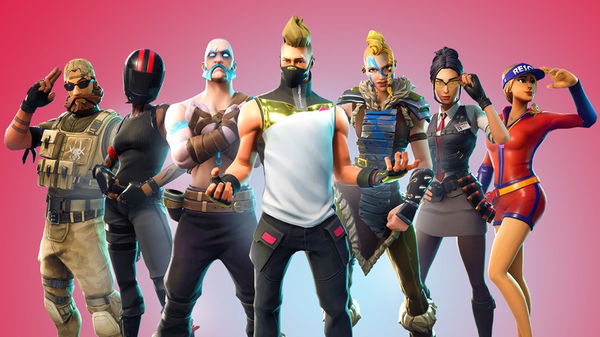 ---
---
Epic Games has kept Fortnite relevant by keeping its player base on their toes. Be it through vaulting and unvaulting weapons, adding new skins, emotes, or other items in the game, Epic has just the right tricks up its sleeve. The updates that Epic has released have been extremely enjoyable and lucrative, but here are five updates that didn't quite make it to the game.
ADVERTISEMENT
Article continues below this ad
Travis Scott's Alternate Skin
The Travis Scott collaboration with Fortnite was no doubt one of the best times to be a Fortnite player. The Astronomical concert event was one of a kind, and fans have been begging for a similar event since. The collaboration also saw two versions of Travis Scott's skin being released. However, in the development stages, Epic had originally designed the skin to resemble more of Travis's real-life attire. The skin featured the rapper in a long coat and bulletproof vest.
ADVERTISEMENT
Article continues below this ad
The Fortnite God Gun
While testing and developing the game, Epic Games created a variety of wacky weapons with unique abilities. The most famous of these is the 'God Gun'. Shaped like a UMP-45, this gun deals infinite damage, giving it the power to destroy any player or build in one hit. Despite looking like an SMG, this gun has the fire pattern of a pistol.
Fire Extinguisher
For months there have been leaks of a 'Fire extinguisher'. The item works like a gas can currently does in Fortnite. The item must be placed and then shot to activate it. Contrary to the gas can, when shot, the fire extinguisher releases a cloud of smoke blinding nearby opponents.
Shout Emotes
Almost a year ago there were leaks surrounding 'Shout' emotes. These are emotes with audio clips similar to ones used in Overwatch and Apex Legends. However, instead of being communication-based, these were more meme-based as emotes like Courage screaming "Bow down to Bugha" and "Leroy Jenkins."
ADVERTISEMENT
Article continues below this ad
Unreleased Weapons in Fortnite
Weapons like the Missile Battery Launcher, a launcher that can lock onto vehicles, a gnome-shooting pistol and a Minigun Grenade launcher have become items we could only obtain in our dreams. Leaks of these items sent fans into insatiable anticipation. Since then, Epic has not converted them into reality and looking at how overpowered they are in-game, players should be happy that Epic decided against this.
ADVERTISEMENT
Article continues below this ad