$54 Million YouTuber Mr. Beast Calling Out His Fans Outside the States!
Published 05/14/2022, 6:30 AM EDT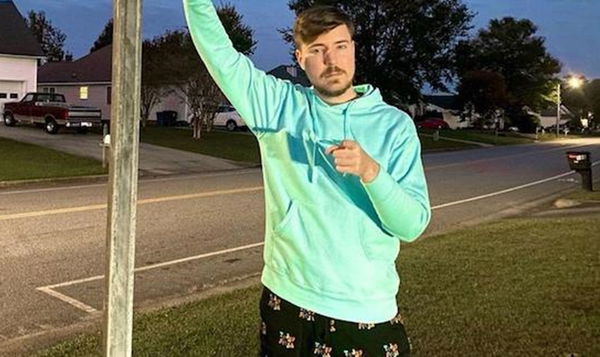 Mr. Beast has a piece of exciting news for all of you. Last night, the $95 million YouTuber tweeted asking people outside the United States to fill up a form. The sheet is a one-in-a-million chance for people to be featured in Jimmy's upcoming videos. 
ADVERTISEMENT
Article continues below this ad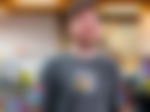 Jimmy Donaldson is one of the most influential celebrities on YouTube. He is known for his out-of-the-world stunts, bizarre purchases, and philanthropy. From making the parody of squid games to spending 50 hours in solitary confinement, this man has done some of the craziest stuff.
ADVERTISEMENT
Article continues below this ad
One time, Mr. Beast buried himself alive for 50 hours straight just for the sake of his YouTube video.
So now you know the kind of efforts Jimmy puts into his videos.
WATCH THIS STORY: Fortnites Latest Tilted Destroyed Update Has Some Insane Secrets!
Mr. Beast is giving fans a chance to work with him
Last night, Mr. Beast put up a tweet that said, 'We are looking for more subscribers outside the US to be in videos! Just submit some basic info here, and there is a chance we call on you when we need people for a shoot.' 
 Fans quickly signed up for it as we saw the comments section filled with people from various countries. Here's what they had to say.
Hoping for a chance! Love from Australia ❤️❤️❤️

— dumbsinkrat (@theoffic4lwhore) May 14, 2022
I filled the form, It would be like a dream to visit USA

— Maxtern (@RealMaxtern) May 14, 2022
But that's not the end, as Mr. Beast's fans from the States felt left out. They started putting out comments on his tweet, asking for an answer. Let's look at what they said. 
I am IN the USA and would love to be in one of your videos!

— Christ's Poet (@PoetWithABlog) May 13, 2022
why outside of U.S 🙁

— The Shiny, Golden Touch SAW SONIC 2 (@Yuseithehedgeh1) May 13, 2022
Donaldson quickly responded by saying, 'People in the US can submit as well! Just specifically, at this moment, I want to mix things up a bit.' This just shows that he cares about all his fans. 
ADVERTISEMENT
Article continues below this ad
Jimmy's stronghold on YouTube!
Getting a chance to work with Mr. Beast will prove magical, as the man has done some great work. Most of his videos have parred the 50 million mark on YouTube. His Squid game turned out to be the most viewed video on his channel, as it crossed 250 million views in just five months.
But that's history as Mr. Beast is building a Willy Wonka-themed factory. The factory is being built for an upcoming parkour competition that includes a chocolate fountain. Yes, you read that right. After all, it's Jimmy who's making it.
ADVERTISEMENT
Article continues below this ad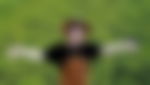 Have you filled out the form?