8 X NBA Hall of Famer Joins One of the Biggest Gaming Clans
Published 06/18/2022, 9:43 AM EDT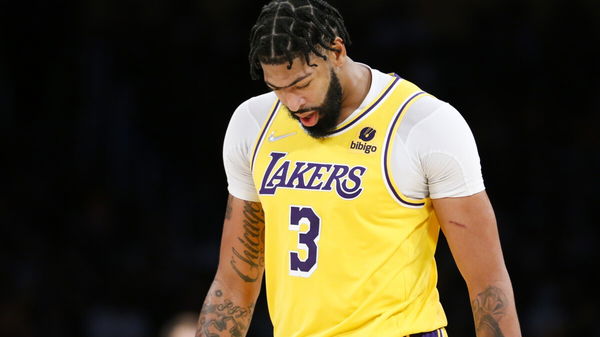 Faze clan seems to be on a roll with their recruitment roster as they have signed some of the biggest celebrities in the past few years. From Snoop Dogg and LeBron James to their latest addition, Donald de La Haye, this team has got some of the best marvels. Adding to their rich history, they have now introduced a new member to their Call of Duty division.
On June 18th, they signed an NBA star from Los Angeles Lakers center to the NukeSquad.
ADVERTISEMENT
Article continues below this ad
WATCH THIS STORY: Top-Selling PlayStation, Xbox, and Nintendo Consoles of All Time
Faze Clan recruits NBA Ace Anthony Davis to their Call of Duty NukeSquad
Anthony Davis suffered from one of his worst NBA years in the 21 – 22 season. He had walked in with the expectation of playing the center position, which negatively impacted his jump. AD never knew that his biggest dream would turn against him.
As a result, the coach subbed him out for a few games before he made his comeback. However, the comeback didn't turn out well as Anthony suffered from unnecessary injuries. Eventually, the coach again subbed him out for most of the season. It heavily affected the Lakers, as they could not perform up to the mark. Post-season, Davis was looking for a miracle that finally landed on his doorstep.
Popular E-sports franchise Faze Clan decided to sign the Lakers player to their NukeSquad. For those uninitiated, it is Faze Clan's Call of Duty team that hosts and represents the franchise in multiple tournaments.
Both Anthony and Faze revealed the big news on Twitter. NukeSquad also uploaded a 22-minute video featuring Anthony getting a house tour. Later in the video, the squad jumped right in for some basketball, where the NBA star revealed some personal information. He told the squad about how he'd never touched a basketball post his injuries in the 21 – 22 season.
'I haven't shot a basketball since April.' 
ADVERTISEMENT
Article continues below this ad
As of now, the NukeSquad consists of Faze Swagg, Faze Booya, Faze Santana, Faze J Smooth, and the new addition from NBA, Faze Anthony Davis. 
Fans will be looking forward to this one as they are eager to witness AD's video game skills. Apart from that, they will also hope for him to make his NBA comeback soon. 
ADVERTISEMENT
Article continues below this ad
What are your thoughts about this? Let us know in the comments down below.