86-Year-Old Skyrim Streamer Flaunts YouTube Milestone in Heartwarming Fashion
Published 06/15/2022, 8:30 AM EDT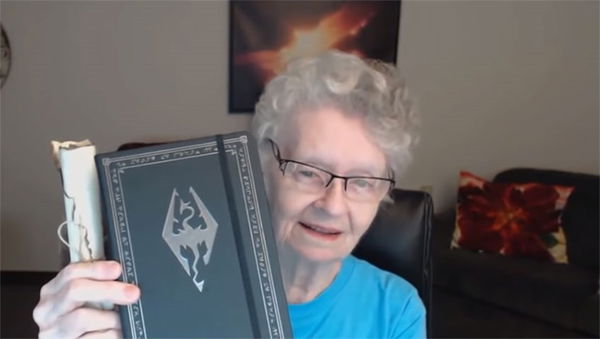 Gamers can never be restricted by anything, especially age. Well, it's now been proved by an 86-year-old Grandmother who plays Skyrim and streams it too. Popularly, she's known as the Skyrim Grandma.
ADVERTISEMENT
Article continues below this ad
Shirley Curry, which is the real name of the famous Grandma, recently achieved some amazing milestones following her growing fan following on the internet. She went past 1 million YouTube subscribers, recently, which was a huge accomplishment for her.
ADVERTISEMENT
Article continues below this ad
A few days ago, Skyrim Grandma officially received the iconic Gold Play Button from the streaming platform. It's given to a YouTuber when they touch the figure of a million on their channel.
Fans congratulate Skyrim Grandma as she gets YouTube Gold Play Button on hitting 1 million!
For those uninitiated, Shirley Curry is a multi-talented streamer, despite being 86-year-old. She's into YouTube, vlogging, and gaming. As her online name, Skyrim Grandma, suggests, she's a highly skilled gamer in Bethesda's iconic open-world RPG.
She started gaining popularity from her fun and interesting videos on The Elder Scrolls V.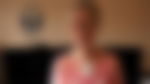 Following much success, she went on to gain 1 million subscribers as well on her YouTube channel last month. Not to mention that it was a memorable moment, not just for her, but for her fans too. Even, the streaming platform had a surprise ready for Skyrim Grandma following her achievement.
WATCH THIS STORY: From Call Of Duty To Minecraft: Ranking The Highest–Selling Video Games of All Time
She recently received her well-deserving Gold Play Button for going past 1 million subscribers. It is the ritual that YouTube does whenever a creator's channel hits this milestone.
Shirley Curry was extremely happy to get her Gold Play Button this month. Moreover, she decided to share her happiness on her Twitter account as well.
As soon as her fans took notice of the tweet, they came out with all the praising words for Skyrim Grandma. They congratulated her on getting the Gold Play Button.
The reflection gives me true grandma vibes. This picture belongs in the Skyrim hall of fame. Congratulations!!! 🎊🎉

— Teddy (@_Teddy93) June 14, 2022
Congratulations Gram!! So very awesome an well deserved!! Love your slippers btw 😊💚

— Kelly (@DragonCoffee68) June 14, 2022
Wow, gold play buttons with mirror finishes so you can admire your slippers. 👏 👏 congratulations well deserved grandma.

— TheRealDeal (@TheReal10567348) June 14, 2022
I'm so happy for you gaming grandma, you always bring a smile to my face with your rays of sunshine.

— Midnight Hunter (@MidnightHuntr) June 14, 2022
Nice slippers! Congratulations, Shirley. Very well deserved 🙂

— DeanCutty (@DeanCutsforth) June 14, 2022
Congratulations! 🐸🥰 And I love your slippers! The best gaming-accessorys: comfy pajama, slippers and a blanket 😌

— Sylaryss (@estilla_valyi) June 14, 2022
ADVERTISEMENT
Article continues below this ad
The Elder Scrolls V installment is available for the fans of the franchise on multiple platforms.
Which is your favorite game in the beloved series from Bethesda? Is it the fifth entry or any other offering?
Don't forget to share your reactions. Let us know in the comments.
ADVERTISEMENT
Article continues below this ad