Activision Blizzard Joins Nintendo In Compounding Gamescom 2022 Misery
Published 06/23/2022, 3:30 PM EDT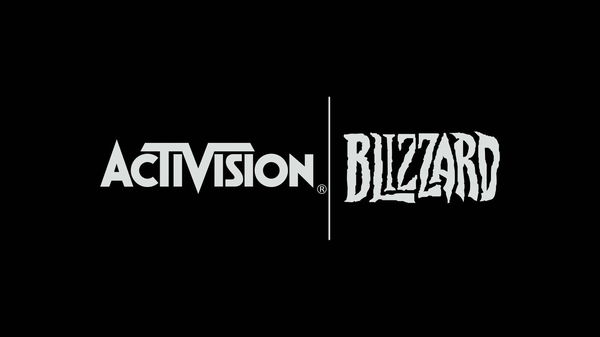 There hasn't been any E3 since 2020, although the 2021 one was an online event. 2022 also has no E3, but various game companies are holding their own showcase event. However, the Gamescom 2022 might be the closest thing to E3 this year.
ADVERTISEMENT
Article continues below this ad
This major showcase event might miss out on some big names like Activision Blizzard, Nintendo, and even Sony.
ADVERTISEMENT
Article continues below this ad
Activision Blizzard last appeared at the Summer Game Fest 2022, where they rose the curtains over the gameplay of the most-awaited Call of Duty: Modern Warfare II. This game is the sequel to the 2019 remake of the Modern Warfare series. So, it seems Activision doesn't have anything more in their bags to attend the upcoming Gamescom 2022, which will take place August 24-28.
WATCH THIS STORY: Valorant agents and inexperienced players should avoid
The upcoming first-person shooter from Activision Blizzard will release on October 28, 2022. It would be available on multiple platforms like Microsoft Windows, Playstation 4/5, and Xbox One/Series X/Series S. Moreover, the upcoming game would feature both single-player and multiplayer modes. It is the only big game that Activision Blizzard has in the bag to release this year.
Playstation and Nintendo also join Activision Blizzard in not attending the Gamescom 2022
Activision Blizzard isn't the only big video game company not attending the Gamescom 2022, as Nintendo and PlayStation wouldn't be attending the event too. Sony has been regular to these significant showcase events like E3 and Gamescom. However, this year Sony has revealed most of their games releasing this season.
ADVERTISEMENT
Article continues below this ad
Further, Sony plans to reveal more of their games in their own event, State of Play. The same goes for Nintendo, as the Japanese manufacturers announced most of their games at the Summer Game Fest 2022 and other showcase events this month. Moreover, Nintendo also revealed more about their game, Xenoblade Chronicles 3, at a Direct, especially for this game.
ADVERTISEMENT
Article continues below this ad
However, Gamescom revealed around 250 exhibitors would be there at the event. Even though these three big names have opted out of the upcoming event, Xbox might be there as they have quite a few games left in their bag to reveal. Moreover, game developers like Bandai Namco, Sega, and THQ Nordic would be present at the event.
Even though Activision Blizzard, PlayStation, and Nintendo wouldn't be there, we can still expect some good game reveals. Are you looking forward to the Gamescom 2022?