Adin Ross Gets Shocked As He Meets The "Real" Bottom G
Published 01/25/2023, 9:05 AM EST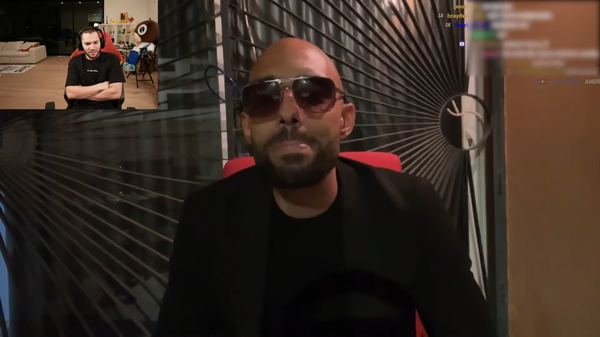 Adin Ross, a popular YouTuber and Twitch streamer, recently had the opportunity to meet a man who looked exactly like his good friend, Andrew Tate. The interaction was even more hilarious as the man personating "Top G" is actually infamous for doing hilarious dance moves while wearing a get-up like Tate, and who even performed for Adin Ross at the start of the video.
The 19-year-old man is also a musician and has been known as the "Bottom G" on TikTok and Twitter alike. He also has a fanbase of his own, mostly consisting of Tate critics. And apparently after the recent arrest of the "Top G", the Tate lookalike is gaining some real traction as well.
Adin Ross gets shocked after meeting Bottom G
ADVERTISEMENT
Article continues below this ad
Adin was shocked by this revelation and couldn't believe that someone would go to such lengths to impersonate his friend. The man, who went by the name of Bottom G, was a fellow content creator and had gained a significant following for his hilarious Tate impersonating videos.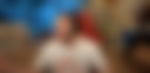 However, Adin was excited to meet Bottom G and greeted him in a friendly manner. But as the two men got to talking, Adin began to notice some strange similarities between Bottom G and his friend Andrew. Eventually, Adin Ross confronted "Bottom G" and said that if he considers himself the Bottom G, then Ross must be "Middle G" by that standard.
ADVERTISEMENT
Article continues below this ad
Meanwhile, the real Andrew Tate, who had been working hard to establish himself as the "Top G" in the content creation world, was arrested by Romanian police on charges of r*pe and human trafficking.
Adin reveals the reason behind him getting bald like Andrew Tate
Adin Ross also revealed that he went bald due to a bet he made with Andrew Tate. According to Ross, the bet was that if he couldn't do 100 push-ups live on stream, he would have to shave his head. Unfortunately for Ross, he was unable to complete the push-ups and thus was forced to go bald as a result of losing the bet.
ADVERTISEMENT
Article continues below this ad
WATCH THIS STORY: Top 10 upcoming Video game TV and Movie Adaptations
What do you think about this interaction between Bottom G and 'Middle G'? Let us know your thoughts in the comments below.