Adin Ross vs HasanAbi Banter Explained
Published 06/09/2023, 4:06 PM EDT

Follow Us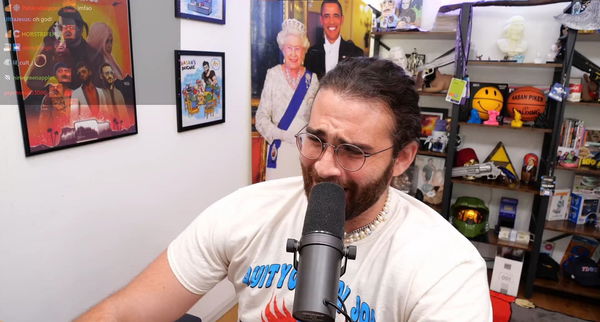 The Adin Ross vs HasanAbi feud keeps spiraling. Fans on both sides cannot keep up with the speed of the two controversial streamers. In recent events, HasanAbi lashed out once again after the Kick star took another jibe at the former and some of Hasan's friends from the streamer community. Though the original post has apparently been deleted, fans weren't slow to keep evidence as a screenshot where Adin Ross seemingly suggested that HasanAbi should kill himself. The targeted shots haven't been missed as Hasan revealed himself only hours later, with all guns glittering.
America's Favorite Video Today
The two streamers, albeit being most active on two different platforms, have a long-standing feud over what is appropriate streaming content. This rather intimidating subject has caused some of the craziest debates between the YouTuber and Twitch streamer with the Kick quarterback.
HasanAbi offers to pay for anyone who is willing to sue Ross
ADVERTISEMENT
Article continues below this ad
In a month-old stream, HasanAbi made his opinions clear when Adin Ross was reported to have used copyright regulations to financially hurt a relatively smaller YouTuber. On 30th April, the YouTube channel 'Internet Anarchist' tweeted how Adin Ross falsely accused the channel of copyright violations and sought help for the abuse against smaller creators.
Adin Ross celebrating his false claims on my content.

YouTube needs to do something to stop people like this from opening abusing the system to bully smaller creators. pic.twitter.com/RwDMMExP3e

— Internet Anarchist (@internetanarch) April 30, 2023
This tweet was later celebrated by Ross on his stream where he refused to look at the whole fiasco as anything other than a success on his part.
Get instantly notified of the hottest Esports stories via Google! Click on Follow Us and Tap the Blue Star.

Follow Us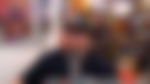 HasanAbi took the opportunity to once again speak his mind on his take on the "face" of Kick. He is known for his lenient attitude towards copyright issues. The streamer with over 1 million followers on YouTube does not always bring the fight to other creators who use Hasan's content snippets as part of their own videos.
As a testament to his genuine dislike of Ross, HasanAbi went the length to claim that he would actually fund the legal fees for anyone who might decide to take appropriate measures against Adin. On his stream on YouTube from 1st May 2023, Hasan didn't hold back and said, "I will literally personally pay the legal fees of other f*cking Instagram models and people who now hate Adin Ross, who have appeared on his stream, to sue him for every f*cking dime he has if he keeps this dumb sh*t up."
Hasan can't help but be flabbergasted at Ross
Hasan also thought that this action of Ross opens up whole new avenues for random content creators coming across a way to take legal action against Ross. He believed that it was stupid on Ross' part to let third-party guests get a chance to take harsh measures against himself. Most fans, including Reddit users on r/LivestreamFail, seem to agree with HasanAbi and support taking legal action against Ross.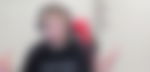 "I'll See You in Court" – Adin Ross Challenges Hasan Piker to a Legal Battle Amidst Intense Feud
Things get a little uncomfortable
While things could've stopped there, Adin had also put up posts on June 7th, suggesting HasanAbi "kill" himself while Hasan's pal Jake Lucky should be "stoaned to death". Although Adin wasn't so explicit with his language and merely wrote down "kys", the Twitter community didn't simply let go trying to conclude what he really meant to say. Even though these posts quickly disappeared from Twitter, fans had enough time to make sure evidence was preserved.
Although almost all of these posts were made from an alternative account, fans didn't take much time to figure out who is running the account. Ross kept behind the digital veils to make more remarks towards Hasan regarding the latter's social and political views and beliefs.
Adin Ross "celebrates" Hasan's ban from Kick
While the intensity of the copyright drama did fade out a bit, the streamers didn't really get out of each other's heads. In a recent post on Twitter on June 8th from Ross' alt account, he is seen to be chilling out with his friend Bruce, apparently celebrating HasanAbi getting banned from Kick, a formidable competition to the streaming platform Twitch. In the video, Ross mentioned Hasan's friend Mizkif, who also received a ban from the up-and-coming streaming platform.
This set the perfect premise for Hasan to once again spill his guts on how he feels about Kick's star boy. As a response to Ross' 8th June video, claiming how he exerted his authoritative powers to get HasanAbi banned from Kick, Hasan explained he doesn't have a strong motivation to join any platform where Adin Ross is a member. Hasan explains that Ross is desperately trying to get his attention by mocking Hasan's political and social views as an "agenda".
Providing feedback will help us make your experience better.
Enjoyed Your Read? Let us know how likely you are to recommend EssentiallySports to your friends!
ADVERTISEMENT
Article continues below this ad
HasanAbi holds his ground
Fans didn't miss out on the hint and were fast enough to do the math. They deduced that the Pride sneering post made by Ross' alt account, made public earlier on 8th June, was the latest in the series of head slaps that finally managed to get a direct reaction out of Hasan. Hasan explicitly accepted him being okay with the label of "liberal", but referring to Ross allegedly having streamed porno to children, he emphasizes why that kind of behaviour is plain old repelling.
ADVERTISEMENT
Article continues below this ad
While Hasan couldn't highlight his indifference towards his ban from Kick, it is pretty evident that the agitation is real. Now fans wait, many with the proverbial popcorn, to see what unfolds and how Adin Ross makes his move.
Watch the story Mariners' Star Ignites Friendly Rivalry With 6'7" Aaron Judge As Yankees Topple Seattle, Fuelling Post-Game Banter