After Destroying Dr Disrespect in Call of Duty Mobile, iFerg Challenges Two Time to PC vs Mobile $100K Challenge
Published 05/27/2021, 3:36 PM EDT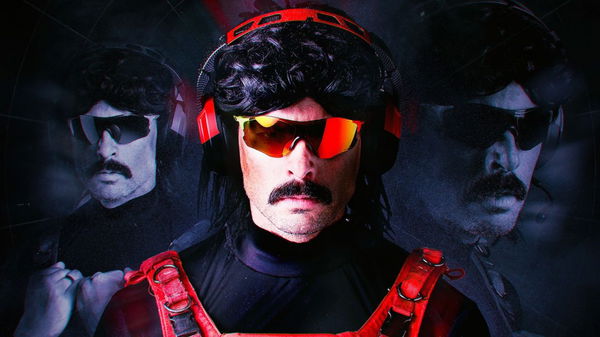 ---
---
The long-staying battle with the mobile community has turned into an actual challenge for Dr. Disrespect. He found himself in the crosshair of iFerg, who issued an open challenge to take on the famous streamer because of Doc's comments about mobile esport. He took to Twitter to defend the mobile community and also suggested playing a friendly match.
ADVERTISEMENT
Article continues below this ad
Recently the 38-year-old streamer agreed to take on iFerg in CODM's 80s takedown. Whoever took the most kills in Battle Royale would win the duel.
This match-up saw the highest concurrent viewership of 131,489 while the stream averaged at 78k viewers. The results did not go in Doc's favor, despite being placed in a bot lobby. iFerg managed to frag 84 times in both mobile and PC rounds, while Doc picked up 49 kills in both rounds.
ADVERTISEMENT
Article continues below this ad
video source: iFerg
iFerg has now issued yet another challenge to Dr Disrespect
After overpowering the famous streamer in CODM, iFerg wants to challenge him once again. Originally, the professional player wanted to take on Doc in a 1v1 challenge. Sadly, things could not go as he intended on the first outing. The duo was supposed to fight each other through their respective devices to decide which platform was superior.
Now, iFerg has spiced things up even more by issuing another challenge and by betting $ 100k. Doc can play from his PC while iFerg will play from his iPad. The pro player also requested Activision to organize this massive event, as thousands of viewers already showed for the epic clash in the 80s showdown.
ADVERTISEMENT
Article continues below this ad
By all means, this 1 vs 1 clash of two titans will bring in a lot of viewers. As iFerg said, the ball is now firmly sitting in Doc and Activision's court, as the challenge has already been made. Doc will definitely be aware of the level of challenge he is going to face, after being highly dominated by iFerg in the first exhibition match.
However, the 1v1 matchups carry a different prestige in the Call of Duty community, more so in this case. iFerg has asked Doc to take him on while playing from the keyboard and mouse, while he will face him with his iPad.
ADVERTISEMENT
Article continues below this ad