After Helping the Blind and Orphans, MrBeast Sends 20,000 Shoes to Underprivileged Children in Africa
Published 03/09/2023, 8:10 AM EST

Follow Us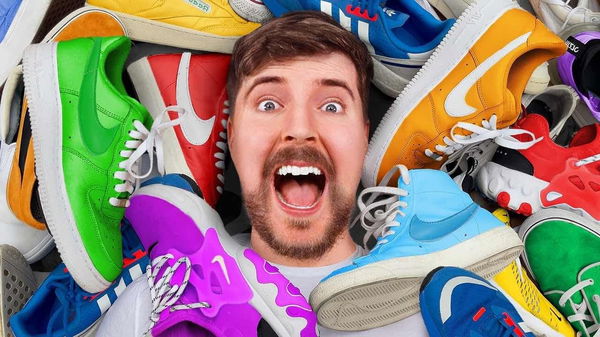 In a world where individuals are all racing to gain fortune and live a lavish and luxurious life, there are some rare deviants who break the mold. The 'most unproblematic' millionaire and the king of YouTube, Jimmy Donaldson aka MrBeast, is one of them. He is an extremely rare individual who throws most of his earnings for the greater good.
Previously, Jimmy lend a helping hand to people all around the world, who are in desperate situations. From natural disaster survivors, orphans, people suffering from blindness, and much‌ more, Jimmy has utilized his millions of dollars to bring positive change in the world. This time, he brings help for the delicate feet of the young unprivileged kids in Africa. 
MrBeast becomes the guardian angel for kids in Africa in his latest video
ADVERTISEMENT
Article continues below this ad
MrBeast started doing charity in the early days of his career. And day after day the scale became bigger and bigger. Only a few years ago, Jimmy helped plant over 22 million trees around the world with his #TeamTrees project. Later, he also initiated another movement called, #TeamSeas, which helped clean over 30 million pounds of trash from the world seas.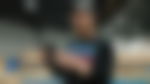 In a recent video on his Beast Philanthropy channel named, "Giving 20,000 Shoes To Kids In Africa," Jimmy sends shoes to young children in Africa who couldn't attend school, just because they can't afford a simple pair of shoes. These kids walk miles, bare feet, to reach their schools, suffering dangerous debris and harsh terrain on the road.
ADVERTISEMENT
Article continues below this ad
To help with this problem, Jimmy and the team flew to Johannesburg, South Africa, where they found a Charity organization called Bare Foot No More. This NGO uses scrapped or recycled plastic granules to manufacture "perfect seamless shoes" for kids and students in rural areas. 
In their venture, MrBeast Philanthropy met two junior school teachers, Gabriella and Roswell, who dedicated their entire life to educating and helping underprivileged kids. Thanks to their efforts, the duo managed to provide safe havens for kids who live in dangerous areas and suffer terrifying situations every single day. 
ADVERTISEMENT
Article continues below this ad
With the help of Gabriella, Roswell, and Bare Feet No More, the MrBeast crew successfully delivered 20,000 shoes to kids in need. With smiles of joy and hugs of hope, the video ended, promising there is more to come in the near future. 
WATCH THIS STORY: Maria Sharapova's best commercials