Age of Empires 4 Developers Hint at Xbox Version Following Immense PC Success
Published 11/02/2021, 1:46 PM EDT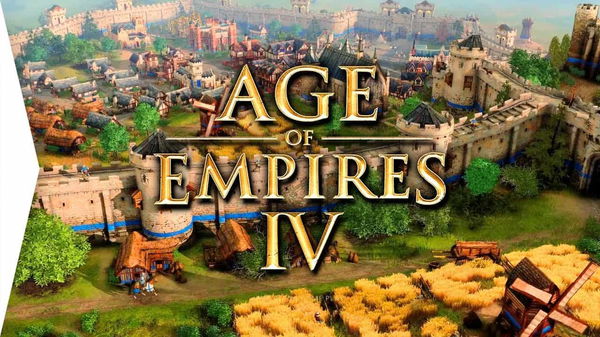 The Age of Empires franchise is one of the best running strategy gaming franchises ever made. Its latest entry, Age of Empires 4, has been topping the charts on Steam ever since its release. The game is developed by Xbox's World's Edge and Sega's Relic Entertainment. This game proved to be a great hit amongst PC users and is not yet available for consoles. However, things might change as there seems to be the possibility of an Xbox port for Age of Empires 4.
ADVERTISEMENT
Article continues below this ad
Age of Empires 4 developers hint at a possible Xbox port
ADVERTISEMENT
Article continues below this ad
Currently, Age of Empires 4 has over 70,000 concurrent players since its release last week. These numbers have even surpassed games such as Phasmophobia and Back 4 Blood in terms of sales. This brings into question why there isn't a console version for this immensely popular franchise?
This might not be surprising at all, but the developers are currently in talks about a possible console port for the game. Speaking to Multiplayer.it, World's Edge creative director Adam Isgreen hinted towards a possible Xbox release of Age of Empire 4. Twitter user @Klobrille noted this and posted about the same.
WATCH THIS STORY – Video Game Franchises returning to console
Adam Isgreen – Creative Director World's Edge: "As soon as we finish managing the game's PC release, we'll start thinking about how to make the game run on consoles. We don't have any final plans yet, but now we're really going to start thinking about it." https://t.co/CEB4GAfgf9 pic.twitter.com/oRrnUw5YMY

— Klobrille (@klobrille) October 29, 2021
Players need to take this news with a pinch of salt because, although these seem confirmed, life is full of uncertainties. However, the chances of a future Xbox port are quite high because Xbox is the main developing house for this game.
ADVERTISEMENT
Article continues below this ad
Games such as Gear Tactics and Flight Simulator have had similar trajectories of launch with the titles arriving first for PC before consoles.
Besides this, Age of Empire 4 marked a great milestone by reaching 70,000 concurrent players in its first week of release. Players had to wait for more than 16 years for a new installment, and no wonder it is topping charts on Steam.
Console players now anticipate a port of this popular franchise, and hopes are high.
ADVERTISEMENT
Article continues below this ad