Aliens: Fireteam Brings the Survival Co-op Experience to PlayStation, Xbox and PC This Summer
Published 03/04/2021, 4:17 AM EST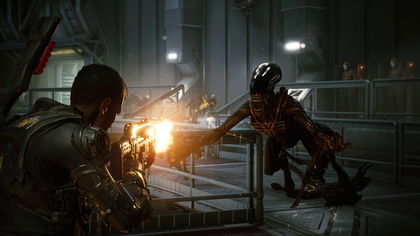 ---
---
The latest iteration in the Alien franchise will be taking the route of a co-operative RPG experience. The upcoming title, Aliens: Fireteam, will take advantage of the expansive multiplayer experience filled with a multitude of classes and, you guessed it, aliens. This will serve as a unique title of its own, as it will step away from its traditional horror genre.
ADVERTISEMENT
Article continues below this ad
Developer Cold Iron Studios is offering an unforgettable experience, as it pits teams of Colonial Marines against the armies of Xenomorphs.
ADVERTISEMENT
Article continues below this ad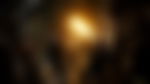 Aliens: Fireteam will offer an incredible co-op experience
Cold Iron Studios revealed a ton of information about the title in the preview that was organized on Discord. The game's plot will continue right after the events of Alien 3 that revealed the existence of the deadly species of Xenomorphs.
With the enemy now in humanity's crosshair, the world government has unanimously agreed to send Colonial Marines to board the USS Endeavor. Players must form a team of 3 to take on the massive roster of 11 unique types of Xenomorphs.
Gamers will also get to choose from 5 elaborate classes designed for specific roles. The classes include medic, gunner, demolisher, engineer, and recon. Each class will carry out a particular role that will work with each other in a unique manner.
The title will also feature a massive skill tree for each class that mimics RPG-styled video games' character development feature. Each class will come equipped with its own special ability and you can customize the build with the intricate skill tree.
With over 30 weapons and over 70 attachment modules across various weapon classes, each weapon will have its own strengths and weaknesses against each variant of Xenomorph. This will compel the players to come up with interesting load-out combinations that will indeed require intense planning.
video source: Aliens: Fireteam
ADVERTISEMENT
Article continues below this ad
Unique alien behavior and solo gameplay
Alien: Fireteam will throw in a horde of aliens in each level, with each class showcasing a unique behavioral pattern through and through. With each mounting level, the horde will grow stronger, and as a result, it will make character builds significantly more important.
Gamers can also take on this expedition alone by pairing up with two AI units. It will be available on PlayStation 5, Xbox, PlayStation 4, Xbox Series X, and Xbox One in summer 2021.
ADVERTISEMENT
Article continues below this ad