All Bunker Locations in Call Of Duty Warzone Season 2
Published 02/27/2021, 3:08 PM EST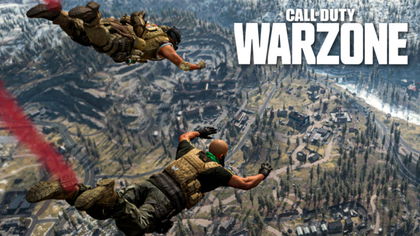 ---
---
Call of Duty Warzone received its Season 2 update on February 25. The new season brought map changes, new weapons, points of interest, and Outbreak. Alongside this, Treyarch added three new bunkers to Warzone.
ADVERTISEMENT
Article continues below this ad
There are several bunkers throughout Verdansk, each one containing game-changing amounts of loot. Killstreaks, weapons, and money can all be found inside these bunkers. However, it is likely that you will have to fight off other squads that are making a run for this loot.
There are 13 bunkers in Call of Duty Warzone. Unfortunately, gaining access to the bunkers isn't as easy as walking up to the vault doors. To enter the Warzone bunkers, you're going to need the access codes or red access cards. Here's how you can access all the bunkers in Warzone.
ADVERTISEMENT
Article continues below this ad
Red Access Card Bunkers
Five of the 13 bunkers require red access codes. Players can identify these bunkers by the green light above their door. They can find red access cards in loot crates or pick them up from eliminated opponents. The following bunkers require red access cards:
Crash Site
East of Karst River Quarry
West of Gora Dam
Zordaya Prison Complex
Zozsni Spomenik
Warzone Airport Bunker
This bunker has been in the game since Season One. Unlike the other 12 bunkers, you need nothing special to access the items within the stronghold. To gain access to the Airport Bunker, simply find the hole in the airport runway and jump in. Although you may not need an access card, you will definitely require some skills to fend off oncoming teams at this hot-drop.
Warzone Stadium Access
The stadium is another area in Warzone that is very difficult to access. It requires the player to track down 3 cards, namely EL21, CL19, and P216. They reveal the code to the locked door at the top of the Stadium which houses the Enigma CR56 AMAX blueprint.
Military Base Bunker
This bunker is located right next to the buy station at the Military base. A good landmark to look out for would be the nuclear warhead at the peak of the silo. Accessing this bunker will give you a good supply of legendary blueprints.
Hills Bunker
The Hills bunker is one of the newly added bunkers. Players can find it in the Southernmost building in Verdansk, thus making it one of the least contested bunkers. However, those who access this location must beware of their position regarding the storm circle.
Park Tunnel Bunker
ADVERTISEMENT
Article continues below this ad
The third and final new bunker is located outside the Park area. Players can access this area, taking the stealthy tunnels from the sculpture at the Park. This bunker is good for looting up away from enemy sight.
ADVERTISEMENT
Article continues below this ad