"All for nothing" – Call of Duty Fans Express Massive Disappointment With Activision's Latest Move For Warzone 2.0
Published 06/15/2022, 8:40 AM EDT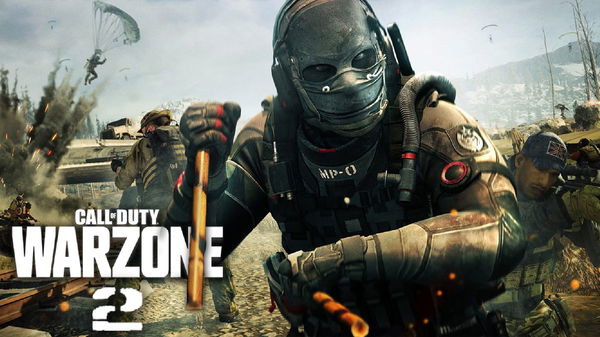 Activision recently announced the present state of its much-anticipated titles, Call of Duty Modern Warfare II and Warzone 2.0. While Modern Warfare II got a release date, an exhilarating trailer and exciting gameplay reveal, Warzone 2.0 is still a bit on the unknown side. According to Activision, the upcoming Warzone reboot's release will happen soon after Modern Warfare II.
Alongside the very vague release details, Activision revealed some particularly interesting details about what Warzone 2.0 will bring to our plate. Not only would Warzone 2.0 come with new Modern Warfare II content and systems, but the much-anticipated free-to-play title will also feature an all-new progression system and new inventories.
The above revelation suggests that players cannot transfer their content from Warzone to Warzone 2.0. While all the upcoming new content in Call of Duty Warzone 2.0 sounds extremely intriguing, it also means a heavy waste of financial resources for fans who spent tons on developing their Warzone inventories.
Call of Duty Warzone 2.0's release will come with a new inventory
Even for Call of Duty Modern Warfare II, Activision has announced a hiked price tag for the much-anticipated sequel. As expected, the unexplainable price hike has attracted a lot of negative opinions from fans on the internet.
Modern Warfare II is the most expensive CoD title sold to date, with the standard edition selling at $69.99. The game will also feature micro-transactions and a battle pass, like its prequel. The Activision blog from June 8 mentions clearly the state of inventories in the upcoming Warzone 2.0.
It says, "In order to fully deliver this state-of-the-art experience, Warzone 2.0 will feature new Modern Warfare II content and systems with brand-new progression and inventories."
Now, the statement blatantly points to the fact that players will have to re-create their inventories in Warzone 2.0 from the ground up.
WATCH THIS STORY: Ranking the highest-selling Call of Duty titles of all time
Players will not have the option to import their prized possessions from today's Warzone.
Fans aren't happy with Activision's decision to reset the inventory for Warzone 2.0
As pointed out by fans, Warzone's bundles are currently priced at $10-$20. Players who have a massive inventory have spent a fortune on it. Activision may have just given fans a reason to stop spending money on creating inventories because "everything you buy will eventually go away".
However, Activision has mentioned that today's Warzone will continue to exist as a separate experience. "Today's Warzone will continue as a separate experience that will include a continuation of player progression and inventories within that Warzone experience." the blog post reads. Then again, why will players go back to playing the original Warzone if a better Warzone 2.0 exists? We wonder.
TimTheTatman took this opportunity to remind everyone how good the old prestige system was, compared to the horde of micro-transactions with the franchise features in its modern titles.
That's one huge inventory of a loss!
In fact, Pamaj has spent around $7000-$14000 on his Call of Duty Warzone inventory, as pointed out by a fan.
On the other hand, some fans seem to have expected this beforehand.
Activision is treating Warzone 2.0 as an entirely separate experience that would come with new weapons, operators, maps, and more. So, today's inventory may not be relevant to the upcoming Warzone experience. However, the game featured a ton of micro-transactions, which led to players spending a lot. As a result, the backlash was inevitable.
What do you think about Activision's plans? Do you also plan on re-building your inventory in Warzone 2.0? Let us know in the comments.