All the New Additions in Apex Legends Season 8: Fuse, 30–30 Repeater, Map Changes, Gold Magazine, and More
Published 02/02/2021, 2:36 AM EST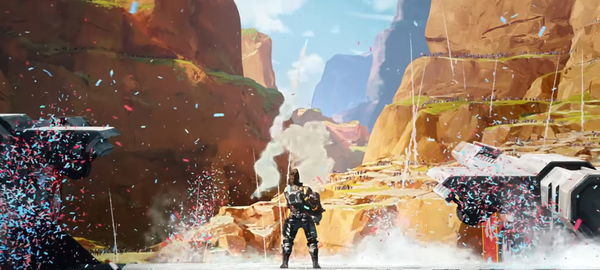 ---
---
Respawn Entertainment has finally revealed the patch notes for Apex Legends Season 8: Mayhem, with less than a day left for its launch. The much-anticipated Mayhem update drops on February 2 at 10 am PT, and it will bring in a heap of new content to the game.
ADVERTISEMENT
Article continues below this ad
The additions of the new Legend, Fuse, coming from the planet Salvo, and the new 30-30 Repeater rifle are the most exciting. Kings Canyon has undergone significant changes once again. This time Fuse's old friend, Maggie, sabotaged his grand entrance to the Apex Games, obliterating a portion of the map.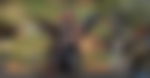 ADVERTISEMENT
Article continues below this ad
The Season 8 update will also introduce the Gold magazine as a new attachment, alongside some highly requested quality of life features. Read the patch notes for everything new in Apex Legends Season 8: Mayhem below.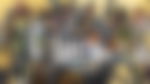 New Legend in Apex Legends Season 8: Fuse
Walter "Fuse" Fitzroy is the latest competitor to join the Apex combat roster. He was a mercenary for most of his life, but his passion for cage fighting made him the champion of Salvo, and the first fighter from the planet to join the games.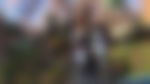 Fuse's affinity for explosions not only allows him to carry extra grenades, but he can also throw them faster and farther than any other Legend. He can launch a tactical cluster bomb that splinters out mini-concussion mines on impact. Ultimately, when it's time to bring the boom, Fuse uses his mortar launcher, affectionately known as Wally, to launch a bombardment that encircles a target area in a ring of fire.
Passive – Grenadier
Stack an extra grenade per inventory slot. Fire grenades farther, faster, and more accurately.
Tactical – Knuckle Cluster
Launch a cluster bomb that continuously expels airburst explosives on impact.
Ultimate – The Motherlode
Launch a bombardment that encircles a target area in a wall of flames.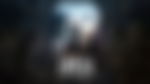 New Weapon: 30-30 Repeater
The 30-30 Repeater is Salvo's most popular weapon, as it can pick apart the opposition with hard-hitting rounds. This lever-action rifle uses heavy ammo, its built-in charge feature enables players to deal increased damage per shot, and it reloads one bullet at a time.
Respawn states that the rifle resembles the benchmark for reliability, and thus, it has become an obvious choice for the Apex Games. They provided a precise description of how this new weapon will function in-game.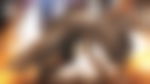 "The 30-30 Repeater requires the user to re-chamber their rounds between shots, which brings a methodic rhythm to the rifle, an analogue elegance that the modern weapons of the Outlands just can't quite capture."
"To further tempt those itchy trigger fingers, the 30-30 Repeater has a built-in charge, giving players an opportunity to deal increased damage with each shot at the cost of a short build-up."
"The 30-30 reloads one round at a time, which makes for some very interesting resource management you won't find anywhere else, even on the Mastiff."
The engagement range on this rifle, combined with its reload mechanism, will provide unique opportunities to reload individual rounds between shots. This makes the 30-30 Repeater capable of laying down consistent pressure on targets from quite a distance. Check out all the important details regarding the new Season 8 weapon's gameplay here.
Kings Canyon Map Updates in Apex Legends Season 8
Mayhem is bringing a multitude of changes for Apex Legends' original map. The devastation caused by the enormous gunship crashing into the map has given rise to a new PoI named Crash Site. Meanwhile, the flooding caused by the havoc has wiped Slum Lakes out, and Spotted Lakes has taken over.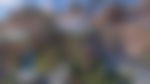 Players can now explore beyond Artillery, and new pathways have also opened up on the map, allowing for more convenient rotations. Besides the reshaped landscape, there are new features to explore, including Observation Towers, and Explosive Holds. Check out all the map changes for Season 8 here.
New Attachment: Legendary Magazines
Apex Legends Season 8 introduces an all-new attachment in the form of the Gold magazine. Putting it on a weapon will automatically reload the holstered weapon after a brief delay. Bearing the same capacity as Purple mags, the Gold mag is available for Light, Heavy, Snipers, and Energy Weapons.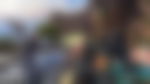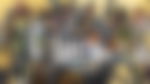 Quality of Life Updates
The Season 8 update will also incorporate some handy quality of life improvements to the game. One of those widely requested features is the damage counter, which will make tracking those damage badges a lot easier.
Damage counter
We have now added a damage counter to the HUD. This was a highly requested feature, so we're excited to allow people easier tracking for chasing those badges and challenges!
Pinging Ammo
Pinging weapons or ammo in your inventory displays your current ammo count along with "player wants ammo" in quick chat.
Color Blind update
Healing and reviving will now follow colorblind rules when colorblind settings are enabled.
ADVERTISEMENT
Article continues below this ad
Lore Blurbs on Canon Skins
Some of our skins are canon, and some are just for fun. For the skins that represent an important part of that character's backstory, we've added a small blurb to describe the significance of that skin in the Legend's life.
Check out the full patch notes released by Respawn for a detailed breakdown of all the incoming changes when Apex Legends Season 8: Mayhem goes live.
ADVERTISEMENT
Article continues below this ad