All the New Additions in Apex Legends Season 9: Valkyrie, Arenas Mode, Bocek Bow, Olympus Map Update, and Emotes
Published 04/30/2021, 12:41 PM EDT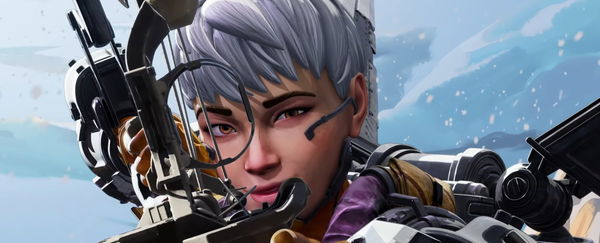 ---
---
Apex Legends kicks off its ninth season on May 4, and it has a range of new content to offer. Respawn Entertainment has perfectly built up the hype for Apex's next chapter, having already confirmed the arrival of the new Arenas mode and Valkyrie joining as the newest legend.
ADVERTISEMENT
Article continues below this ad
Now, with less than a week to go for the Legacy update's launch, the developer has released the full patch notes. A lot of exciting additions are on the horizon, including the new weapon, the Bocek Bow, an Olympus map update, new emotes for each legend, and much more.
ADVERTISEMENT
Article continues below this ad
Judging by the extensive length of the contents, the upcoming patch is perhaps going to be one of the biggest in the game's history. In this article, we list everything new that is coming to Season 9 of Apex Legends with the Legacy update.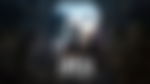 Arenas in Apex Legends Season 9
Apex Legends' expansion beyond the Battle Royale genre starts with the much-awaited introduction of Arenas. It is a permanent, round-based 3v3 multiplayer mode where players have to eliminate their opponents to win.
Former Apex Predator from Titanfall 2, Ash is joining the Apex Games to take back the bloodsport competition to its true roots. However, she won't be a playable character and instead will serve as the announcer for Arenas.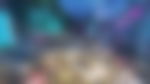 At launch, Arenas will feature a total of five maps. Two of them have been custom made to suit the close-quarters combat in the new game mode. They are Party Crasher and Phase Runner.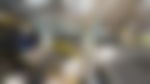 Meanwhile, the other three maps draw inspiration from BR locations and will be available in a bi-weekly rotation. These maps are Artillery from Kings Canyon, Thermal Station from World's Edge, and Golden Garden from Olympus.
Also Read- Apex Legends "Northstar" Cinematic Shows the Story and Journey of New Character Valkyrie Ahead of Season 9
Newest character in Apex Legends: Valkyrie
The Northstar cinematic from the Stories from the Outlands series enlightened us to the backstory of Kairi Imahara. She is the daughter of Viper, a deceased Apex Predator from Titanfall 2. She was able to salvage the remains of her father's Northstar Titan and with Rampart's assistance, she transformed it into a pristine jetpack that honors her family's legacy.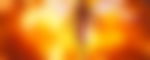 Kairi has arrived as the Apex Games' latest competitor in Season 9 under the call sign of Valkyrie. On April 29, Respawn dropped Valkyrie's character trailer, revealing all the details of her kit.
This trailer showed the new legend demonstrating her various abilities in-game, giving fans a comprehensive understanding of her capabilities to dominate from the sky.
Here are Valkyrie's abilities in Apex Legends:
Class: Recon
Scanning Survey Beacons reveals the next circle's location.
Passive: VTOL Jets
Use your jetpack to reposition or reach high places. You have limited fuel and cannot use weapons while flying.
Tactical: Missile Swarm
Fire a swarm of mini-rockets that damage and disorient the enemy.
Ultimate: Skyward dive
Take to the skies to reposition a long-distance across the map. Your squadmates can join in.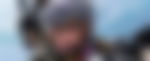 New weapon: Bocek Bow
The Bocek compound bow is the latest addition to the powerful arsenal available in Apex Legends. Respawn states that it is a precision marksman weapon that rewards a skilled and confident hand. They have provided a brief description of how the game's first-ever bow will function in-game.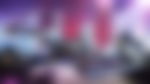 "Holding down fire will draw the bow over a short time, increasing the power of the shot, with maximum power giving optimal damage and projectile speed. Repeatedly firing the Bocek right as it reaches max power provides the best sustained damage."
Being a unique weapon, the Bocek uses a unique ammo type known as Arrows. While finding them will be a bit rare, fired arrows will stick into surfaces, allowing players to retrieve and reuse them.
Two new hop-up attachments are also coming in Season 9, Shatter Caps and Deadeye's Tempo, which will help modify the functionality of the new weapon. The Bocek Bow can equip both these hop-ups simultaneously, along with the 1x hcog classic, 1x holosight, 2x hcog, 1x-2x variable, and 3x hcog optics.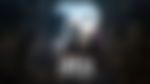 Olympus map update in Apex Legends Season 9
The Legacy patch will bring some interesting changes to Apex's third map, Olympus. In Season 9, players will get to experience a version of the floating city infested with a massive plant brought in by mysterious aircraft.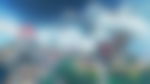 "A fleet of mysterious ships have made their way to Olympus and brought with them an otherworldly, parasitic plant that has begun to take root along the surface. The lead ship, The Icarus, has docked with the city and changed the landscape for good. Fight through the claustrophobic halls of the ghost ship, search corpses for a mysterious key card, and walk away as the last squad standing."
Respawn's map update blog provides a detailed look at the upcoming changes on Olympus. To let everyone cherish the latest map update, Olympus will be the only map available for a week after the new season starts.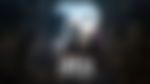 Starter kit and loot changes
Perhaps the biggest gameplay modification made in Season 9 is the introduction of "Starter Kits". Players will drop on the map with a starter kit which includes a white evo shield, helmet, knockdown shield, along with some healing items.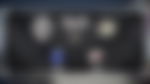 As for changes to the loot pool, white helmets and knockdown shields find themselves removed. Meanwhile, white armor will still appear so that players can swap shields, albeit at the cost of a significantly reduced spawn rate.
The devs have also rebalanced the loot pool to ensure weapons, ammunition, and health items appear more frequently. However, higher-level shields and helmets will continue to spawn at nearly the same rate as they currently do.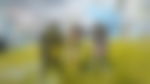 All-new emotes and the Legacy Battle Pass
The introduction of Emotes is going to add a fun factor to Apex Legends. After the Legacy update, every character will come with a basic emote unlocked. Respawn also plan to provide premium emotes that can be acquired through Apex packs or crafting materials.
ADVERTISEMENT
Article continues below this ad
Players simply have to equip their unlocks to the emote wheel in order to show them off in-game. However, keeping in mind the competitive integrity, these emotes have an automatically enabled "Anti-Peek" feature in place. This means opponents who are beyond a player's field of view in first-person will not show up in the third person view while triggering an emote.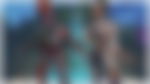 Last but not least, Season 9 brings the Legacy Battle Pass with new cosmetics obtainable by leveling up. It features skins like Rampart's Crafty Kitsune at Premium Level 25 and Wraith's Demon's Whisper at Premium Level 50.
ADVERTISEMENT
Article continues below this ad
You can check out the full patch notes released by Respawn for a detailed breakdown of the forthcoming additions and changes when the Apex Legends Legacy update goes live on May 4.