All the New Animal Crossing: New Horizons Bugs, Fish, and Deep-Sea Creatures Available in March
Published 03/04/2021, 5:11 PM EST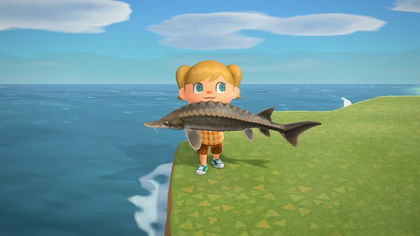 ---
---
Animal Crossing: New Horizons has a range of features that closely resemble natural phenomena and real-life activities. Catching a variety of critters and going deep-sea diving are two of the most pleasurable pastimes in the game.
ADVERTISEMENT
Article continues below this ad
The social sim operates a system of fish, bugs, and deep-sea creatures that migrate in or out on a monthly basis. March is a special month for Animal Crossing: New Horizons because it marks the first anniversary of the game's launch. Besides setting up their islands with the recently introduced Mario-themed items, players have a brand new batch of critters to catch this month.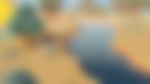 ADVERTISEMENT
Article continues below this ad
We have listed all the new bugs, fish, and sea creatures available in March for both hemispheres below to help you track the ones you need. Since some critters are migrating back to the islands after a while, those who have been playing since launch might find a few familiar names.
These critters will stay around for more than a month, and it is important to donate the ones you catch to Blathers for completing the exhibits in your Museum. Besides, they also contribute to filling out your NookPhone's Critterpedia for unlocking golden tools. Keep your bug nets, fishing rods, and diving gear handy!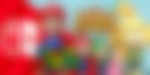 List of the new Animal Crossing critters available in March for the Northern Hemisphere islands
The following new fish will appear on the islands during March:

Shadow size: Tiny
Location: Pond
Time: All day
Price: 100 Bells
Shadow size: Small
Location: Pond
Time: All day
Price: 400 Bells

Shadow size: Medium/small
Location: River (Clifftop)
Time: 4 pm – 9 am
Price: 1,000 Bells

Shadow size: Medium/small
Location: River (Clifftop)
Time: 4 pm – 9 am
Price: 3,800 Bells

Shadow size: Medium/small
Location: River (Clifftop)
Time: 4 pm – 9 am
Price: 15,000 Bells

Shadow size: Medium/small
Location: Sea
Time: All day
Price: 5,000 Bells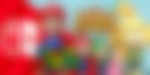 Location: Flying
Time: 4 am – 7 pm
Price: 160 Bells

Location: Flying
Time: 4 am – 7 pm
Price: 240 Bells

Location: Flying by hybrid flowers
Time: 4 am – 7 pm
Price: 2,500 Bells

Location: On flowers
Time: 8 am – 5 pm
Price: 430 Bells

Location: On white flowers
Time: 8 am – 5 pm
Price: 2,400 Bells

Location: Flying
Time: 8 am – 5 pm
Price: 200 Bells

Location: On flowers
Time: All day
Price: 120 Bells

Location: On flowers
Time: 7pm – 8am
Price: 1,000 Bells

Location: On flowers
Time: 8 am – 5 pm
Price: 200 Bells
The following new deep-sea creatures will appear on the islands during March:

Shadow size: Small
Swimming speed: Slow
Time: All day
Price: 1,000 Bells

Shadow size: Medium
Swimming speed: Slow
Time: 4 pm – 9 am
Price: 1,800 Bells

Shadow size: Small
Swimming speed: Quick long lunges
Time: All day
Price: 6,000 Bells

Shadow size: Tiny
Swimming speed: Slow
Time: 9 pm – 4 am
Price: 1,400 Bells

Shadow size: Huge
Swimming speed: Quick
Time: All day
Price: 12,000 Bells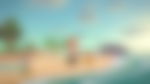 List of the new critters available in March for the Southern Hemisphere islands
The following new fish will appear on the islands during March:

Shadow size: Large
Location: River
Time: All day
Price: 1,800 Bells

Shadow size: Medium/small
Location: River (Clifftop)
Time: 4 pm – 9 am
Price: 1,000 Bells

Shadow size: Medium/small
Location: River (Clifftop)
Time: 4 pm – 9 am
Price: 3,800 Bells

Shadow size: Medium/small
Location: River (Clifftop)
Time: 4 pm – 9 am
Price: 15,000 Bells

Shadow size: Medium/large
Location: River (Mouth)
Time: All day
Price: 700 Bells

Shadow size: Huge
Location: River (Mouth)
Time: All day
Price: 1,800 Bells

Shadow size: Small
Location: River
Time: 4 pm – 9 am
Price: 2,000 Bells

Shadow size: Huge
Location: River (Mouth)
Time: All day
Price: 10,000 Bells Location: Flying
Time: 4 am – 7 pm
Price: 160 Bells

Location: Flying
Time: 4 am – 7 pm
Price: 160 Bells

Location: Flying
Time: 4 am – 5 pm
Price: 140 Bells

Location: On the ground
Time: 5pm – 8am
Price: 130 Bells

Location: On the ground
Time: 5pm – 8am
Price: 430 Bells

Location: Flying
Time: 8 am – 7pm
Price: 180 Bells

Location: On tree stumps
Time: All day
Price: 450 Bells

Location: By hitting rocks
Time: 11 pm – 4 pm
Price: 250 Bells

Location: By hitting rocks
Time: 4 pm – 11 pm
Price: 300 Bells
The following new deep-sea creatures will appear on the islands during March:


Shadow size: Small
Swimming speed: Slow
Time: All day
Price: 2,000 Bells

Shadow size: Small
Swimming speed: Slow
Time: All day
Price: 1,000 Bells

Shadow size: Medium
Swimming speed: Slow
Time: 4 pm – 9 am
Price: 1,800 Bells

Shadow size: Small
Swimming speed: Quick long lunges
Time: All day
Price: 6,000 Bells

Shadow size: Small
ADVERTISEMENT
Article continues below this ad
Swimming speed: Slow
Time: 4 pm – 9 am
Price: 1,400 Bells
ADVERTISEMENT
Article continues below this ad