Amazing Animal Crossing: New Horizons Island Inspired by Ryan Trahan's 30 Day Penny Challenge
Published 08/07/2022, 7:50 AM EDT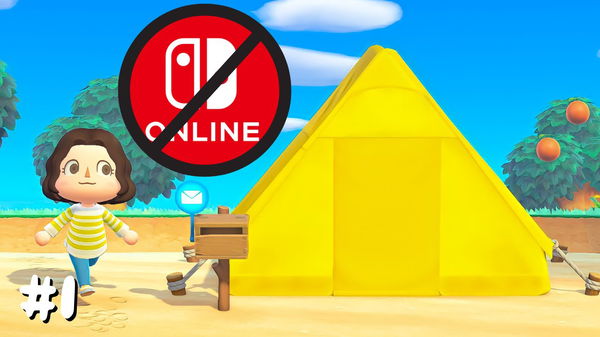 Animal Crossing: New Horizons is the latest addition to the elite social simulation game series Animal Crossing. The game became a colossal hit among fans as they got to showcase their creativity.
ADVERTISEMENT
Article continues below this ad
Animal Crossing fans always come up with some mind-blowing creations inspired by various books, movies, video games, and even TV series. Now it has even gone a step further as fans started getting inspired by YouTube challenges like Ryan Trahan's 30-day challenge.
ADVERTISEMENT
Article continues below this ad
Ryan Trahan is an American YouTuber who rose to the spotlight after his 30-Day challenge. In the challenge, the Youtuber crossed America, from Los Angeles to North Carolina, with just a penny in his pocket. Moreover, the journey was to offer the penny to the YouTube giant, MrBeast.
Animal Crossing fan puts his creativity to work
Animal Crossing content creator Raven, better known by her internet alias froggycrossing, took on a challenge inspired by Trahan's. So, she would build a village from scratch in 30 days. But like Ryan with just a penny in his pocket, Raven also had strict rules for her challenge.
The first rule was that she couldn't use Nintendo Switch Online and the game's DLCs. She would have to finish the village within 30 days in real-time. Moreover, she needs to get ten villagers on her island with their own yards. Also, she has to upgrade each building completely. Raven also has to set up five additional builds. The only advantage she would have is access to time travel.
ADVERTISEMENT
Article continues below this ad
So far, Raven has completed six days of the challenge, and she's showcasing some great progress. She started the challenge by setting up plots for her in-game character and two starter villagers. She then cleaned up the island and sold them to Tom Nook to bag some bells, the in-game currency.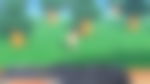 Then she got herself equipment to catch bugs and insects. In her early gameplay, Raven is trying to get as many money shells as she can and clean up the island. Although in this journey, the biggest dilemma for Raven was getting her favorite villager and getting three stars.
ADVERTISEMENT
Article continues below this ad
So far, the YouTuber has done a great job, but she still has a long way ahead. It would be interesting to see what she ends up with at the end of the challenge. Are you excited to see the completed island after the 30 day challenge?
WATCH THIS STORY: Ranking The Highest Selling Nintendo Games of All Time