Amazon Is Offering a Unique Cookbook That Halo Fans Can Enjoy
Published 04/05/2022, 3:45 PM EDT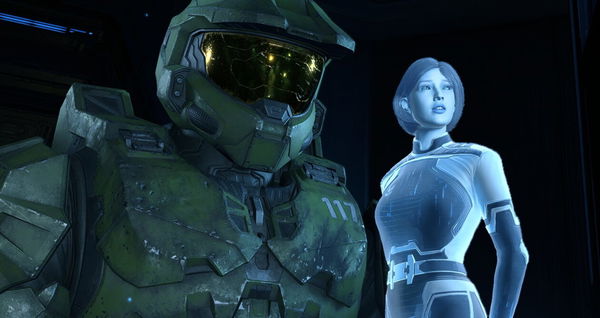 Halo has been an iconic series for all its lovers who have adored its campaigns and characters ever since the first game launched more than two decades ago. But now, to offer the fans a different take on the space-based saga, a cookbook has been unveiled for them. And everybody knows what a cookbook does, right?
ADVERTISEMENT
Article continues below this ad
Thus, there will be many recipes included in the official Halo cookbook. With them, the players who are fond of eating and cooking can try out the best possible dishes in their homes.
The Halo cookbook is making its way in August 2022!
ADVERTISEMENT
Article continues below this ad
In case anyone didn't see it coming, the cookbook is official and is slated to release this August. The author of the book has previously also written Destiny: The Official Cookbook and Street Fighter: The Official Street Food Cookbook.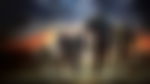 Speaking about the Halo cookbook consisting of multiple recipes, then it will teach the players how to make "awesome appetizers, sumptuous snacks, decadent desserts, and main dishes to fuel even the hungriest of Spartans on the longest of missions". That's according to the description given on the Amazon website as of now.
In terms of pricing, the Kindle edition of the Halo cookbook costs $13.99 while the hardcover will be available for $39.99.
Furthermore, it's also suitable for the food lovers who want to make something inspired from the Halo universe. It doesn't matter if someone is an experienced cook or just an amateur, the recipes in the book will guide everyone properly.
Meanwhile the fans of Master Chief had a lot of interesting reactions to share on this official cookbook. While some of them were excited for its launch to learn something new, others were mostly curious. They couldn't figure out how Halo is related to making food in general. Still, they were generally hyped for its debut later this year.
WATCH THIS STORY: From Call Of Duty To Minecraft: Ranking The Highest–Selling Video Games of All Time
Here are some of the reactions from Twitter:
Food is such a massive part of the lore. This makes perfect sense. 🙃

— Orson Wilds (@OrsonWilds) April 5, 2022
Why doesn't fallout have this? Making homemade nuka cola

— Ranger Milo (@NCR_Soldier2281) April 5, 2022
Grunt Burger? Wort Wort Wort pasta? Delicious

— Danghell Villalobos (@valleeffect) April 5, 2022
Oh hell yeah. Gimme that Victoria Rosenthal gamer cookbook. I need to know if there are recipies to recreate the MREs. Not dried and packaged, of course.

— Austin_K (@cowfish13) April 5, 2022
I'd like the Master Chief green burger with lettuce, spinach, green peppers and avocado.

— Eric64bit 🌌🦅 (@Grandupper64) April 5, 2022
Flood themed pasta salad maybe?

— LexaLumari (@LucineAura) April 5, 2022
ADVERTISEMENT
Article continues below this ad
What are your thoughts on the Halo official cookbook of recipes? Will you buy it when it's out?
Also, are you fond of making food at your home in your free time?
ADVERTISEMENT
Article continues below this ad
Let us know in the comments.