Amazon's New World is Being Plagued By An Invincibility Glitch
Published 10/19/2021, 7:43 AM EDT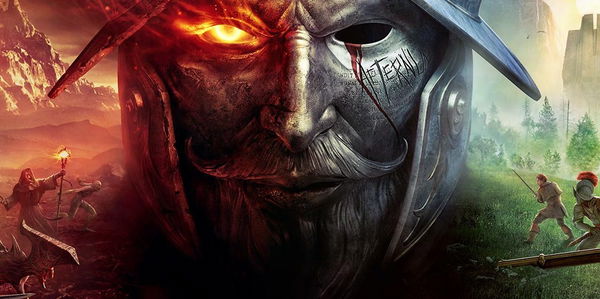 ---
---
Amazon's New World MMORPG has been encountering glitches and issues since its release and players have started finding things that would be advantageous to them in the game.
ADVERTISEMENT
Article continues below this ad
The game, which is now on the top-rated charts on Steam, has faced heavy server issues and long maintenance times, which have angered many players within the community. This new glitch that has emerged recently in the game renders players invincible.
ADVERTISEMENT
Article continues below this ad
Amazon's New World has a game-breaking glitch granting invincibility to players
Players have started discovering a game-breaking glitch that allows them to stand in one place and be invincible. This glitch might seem harmless as it makes players immobile while being invincible, but to understand the bigger picture, one needs to understand the gameplay of New World.
Since the game involves territory wars among three factions, protecting fortresses is important, and players can utilize this glitch here. Twitter user Gothalion pointed out this glitch and tagged New World's official account in the tweet. In the following tweet, Gothalion urges Amazon to fix the bugs and bring back fairness into the game and switch off faction wars for the moment. Furthermore, they ask for an emergency maintenance break to fix this issue.
Hey, @playnewworld with the several invincibility via latency bugs floating around, you need to disable wars ASAP or do emergency maintenance. Too much of the game revolves around territory and too many players are willing to exploit.

They are too simple to recreate.

— Gothalion (@Gothalion) October 18, 2021
ADVERTISEMENT
Article continues below this ad
WATCH THIS STORY- Video Game Franchises returning to console

While New World continues topping Steam charts, fans hope that these existing bugs and issues will get solved soon enough. Previously, players complained about long waiting times with Amazon support when they reached out for assistance. And the game has also faced several server issues and glitches that made some characters extremely powerful when compared to the rest.
ADVERTISEMENT
Article continues below this ad
Fixing these glitches and bugs will definitely get the game new players and will also inspire a greater interest in the game.