Among Us Community Creates a New "Thanos" Role
Published 02/12/2021, 10:47 AM EST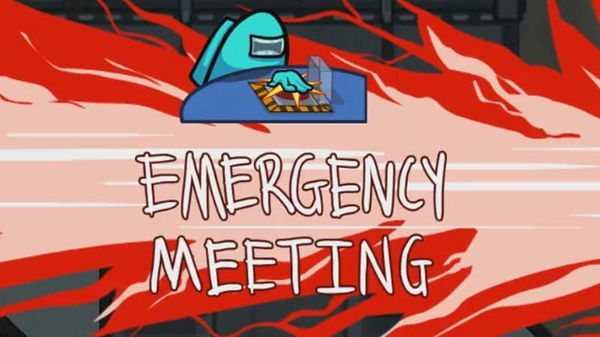 ---
---
Among Us boomed in popularity in 2020. Ever since, it has held its position as the go-to 'fun' multiplayer game. The Among Us community has maintained the game's relevance and replayability by creating new 'roles'. These roles give impostors unique abilities that they can use to eliminate or evade crewmates. Additionally, they stop people from making repetitive plays.
ADVERTISEMENT
Article continues below this ad
YouTuber SSundee recently uploaded a video testing the Thanos mod. Previously, he has tested mods such as the Wizard role, Air Strike and Troll vs Spy. Thanos' abilities seem to be an adaptation of his Avengers: Endgame character model.
What you can do as Thanos in Among Us
ADVERTISEMENT
Article continues below this ad
If you are the lucky player who receives the role of Thanos in your lobby, you can use a host of villainous abilities. As Thanos, you will have the power of all 5 stones. The reality stone turns the map upside down, making it difficult for crewmates to maneuver and complete tasks. The mind stone allows you to 'mind control' crewmates and force them to kill other crewmates. Instant teleportation is also possible with this Thanos mod, by harnessing the power of the space stone. Thanos can resurrect crewmates he has killed as impostors to do his bidding. However, these resurrected imposters can only sabotage, not kill.
ADVERTISEMENT
Article continues below this ad
This Thanos role is by far one of the most overpowered mods in Among Us. Similar to his cinema counterpart, Thanos possesses almost god-like abilities in-game. Playing as Thanos, an imposter can run around killing crewmates in the open, claiming that they are being 'mind-controlled' or snap the crewmates out of existence. The only thing limiting this mod is one's imagination.
Active creators like Lazarbeam and SSundee should not run into the problem of repetitive content with new and unique mods being developed every day. Furthermore, the game has established itself as a mainstay in its genre and in the playlists of Twitch streamers. With a successful 2020 in the bag, Among Us has no intention of slowing down in 2021.
ADVERTISEMENT
Article continues below this ad