Among Us Mod Increases Speed After Every Kill
Published 12/25/2020, 7:00 AM EST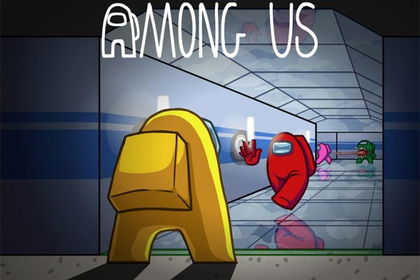 ---
---
InnerSloth's Among Us has become one of the most popular games in 2020. This party game originally released in 2018 but caught the community's eye during the global lockdown this year. With many YouTubers and streamers playing this game on their channels, Among Us became a raging hit. In fact, reports suggest that Among Us was the most popular game in November in terms of monthly players.
ADVERTISEMENT
Article continues below this ad
Naturally, once the game reached such heights, content creators and developers jumped at the opportunity to make various mods of the same. The community welcomes these mods with open arms since these versions of the game are also quite fun to play.
ADVERTISEMENT
Article continues below this ad
There have been multiple 100 player mods, Simon Says mods, and a Zombie mod, among others. Recently, YouTuber Socksfor1 showed his viewers a new version that is quite unlike the ones we have seen before.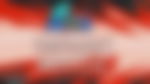 This mod of Among Us has a rather unique variation
YouTuber Socksfor1 is one of the many popular names who are hooked on to this addictive party game. He shares many videos streaming Among Us mods and variations on his channel. In fact, he recently even shared a video where he played the game on its unreleased map, Airship. The map has a tentative release date in "early 2021."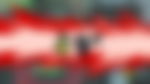 In a video he shared just 24 hours ago, he plays yet another mod of Among Us. However, this time, the creator has changed the game's speed. Every time the impostors kill a crewmate, every player gets a boost in speed. That way, every player will know when there has been a kill. As a result, it becomes increasingly difficult for both sides of the game.
The impostors have a rather narrow gap to escape after killing someone. On the other hand, the crewmates need to be faster in catching the impostor after every kill.
The gameplay was a hilarious watch
YouTuber Socksfor1 played two games of this mod with his friends, where he was one of the impostors both times. Incidentally, he also won as an impostor both times, without being caught. The players' speed increased significantly after the first kill which happened quite early into the game. In the first game itself, the speed increased so much that Socks commented, "I just saw Meme speed away, like literally, speed away."
ADVERTISEMENT
Article continues below this ad
Socks paired with Nadwe in the first round. While Nadwe got most of the kills, he was ultimately ejected. However, Socks killed the rest of the crewmates quite unsuspiciously, leading them to victory. Contrarily, in the second round, neither of the impostors had to kill too many crewmates, since most of them were voted out.
You can watch the full video here.
ADVERTISEMENT
Article continues below this ad