Among Us Offers PC Players the Ability to Customize Skins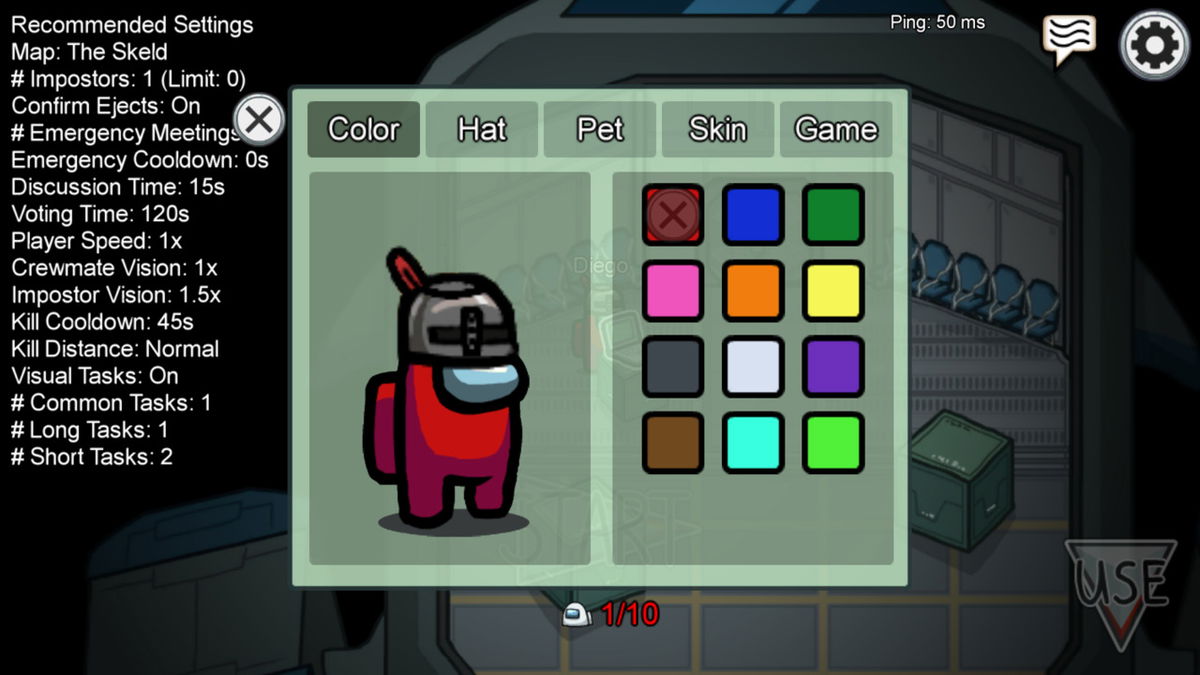 The popularity of Among Us is on the rise. As the game keeps on attracting more players, their demands keep on rising. Players love the 2D graphics of the game. Moreover, they are also big fans of simplistic character skins. The game also gives players the option to spend a few bucks and buy accessories and stand out from the crowd. However, these accessories are very limited and players are already bored of them. Developer InnerSloth also added crazy new skins for Halloween, but players want more.
Who doesn't love custom skins in a game? What's better than having a personal skin in a game? Few are aware, but Among Us has an option that allows players to add custom skin packs in the game. Moreover, if players know their way around Adobe Photoshop, they can also create personal skins. However, this option is available only for PC players. Therefore, those who play on Android or iOS will have to be satisfied with the skins currently available in the game.
Here's how to add custom skins to Among Us
Custom skins for the game are available on the popular mod site GameBanana. Players can download the files from this website. However, they need an additional software called Unity Assets Bundle Extractor (UABE). Once they have the software, they can add custom skins in a few easy steps.
Open Unity Assets Bundle Extractor.
Select File>Load Package File and select a .emip file. You can obtain these files by downloading existing Among Us custom skins, hats, and pets.
When asked to select a Type Database, just scroll to the bottom and choose the most recent option.
Check all three boxes (Affected Bundles, Affected Asset Files, and the directory).
Click "Select" at the bottom of the screen and navigate to your Among Us_Data folder (C:\Program Files (x86)\Steam\steamapps\common\Among Us\Among Us_Data).
Click "OK."
Select File>Save and export your modified sharedassets0.assets file. You cannot save and replace your existing sharedasset0.assets file while the program is open, so save the new file to an easy to find location like your desktop.
Close UABE and then copy and paste your modified sharedassets0.assets file into your Among Us_Datafolder. Be sure to overwrite the old one if it asks.
Once all these steps are completed, players can enjoy the newly added skins in the game.
Players can also check out how to create their own personal skins here. This is the only legitimate way to add skins to the game. Various other websites claim to offer similar services, but they are a hoax. They will make players complete surveys and give nothing in return. Players should avoid such websites at all costs!