Among Us: Play As the Legendary Pokémon Mewtwo With This New Mod
Published 04/26/2021, 12:34 PM EDT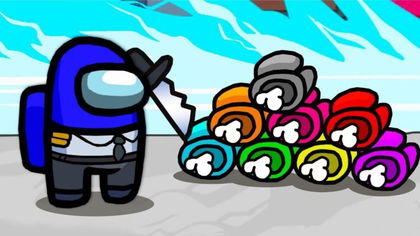 ---
---
Among Us is a tactical multiplayer social deduction game. Innersloth's rendition of an online 'Mafia' style of the game became extremely popular during 2020. Following this, mod creators have been hard at work creating mods to keep the game fresh and interesting.
ADVERTISEMENT
Article continues below this ad
Among Us mods seek to add new elements into the game that will change the outcome and the way players react. These mods provide either team with unique abilities which they can use to their advantage.
In the past, mods have introduced fictional characters into the game such as Thanos, King Kong, the Avengers, and Spider-Man. The popular Among Us YouTuber SSundee showcased a new Pokémon-themed mod in his latest video. The mod allows the imposter to turn into the powerful Pokémon Mewtwo and gives them a host of abilities.
ADVERTISEMENT
Article continues below this ad
How to use Mewtwo on Among Us
The imposter can transform from a spaceman into Mewtwo and back on command. There is a transform button at the bottom left that will help you to initiate this transformation. When in Mewtwo form, the imposter's name is hidden and he receives four unique abilities.
Firstly, Mewtwo has an ability called future sight. Any player hit with this ability will perish at the end of the round before the voting takes place. It is an extremely stealth way to eliminate opponents. The Mewtwo imposter can also teleport across the map constantly.
ADVERTISEMENT
Article continues below this ad
Next, being a psychic type Pokémon, Mewtwo can cast a shadow ball. This enormous purple cloud of energy will engulf the screen of the crewmates, essentially rendering them blind for a period of time. Lastly, Mewtwo can possess another player and use him to do his dirty work. This way an imposter can get killed without ever being involved in the act of killing.
Not only does this mod bring one of the rarest and most beloved Pokémon to Among Us, but also provides him with a legendary skillset which any crewmate will find hard to keep up with. Which other Pokémon would you like to see in the game? Let us know in the comments down below.
ADVERTISEMENT
Article continues below this ad