Among Us: Save Your Crewmates From Madness With This Doctor vs Joker Mod
Published 06/02/2021, 11:42 AM EDT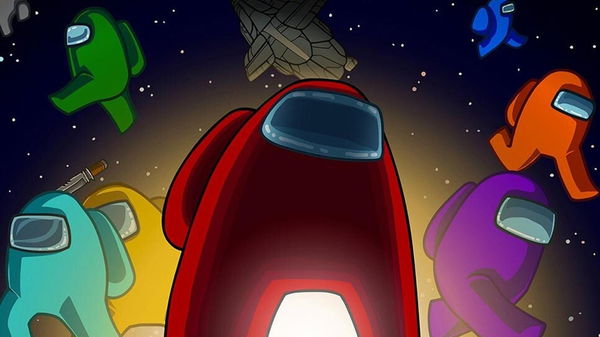 Among Us mods are overtaking the popularity of the original game as the days go by. While the game's developers, Innersloth may be taking things slow when it comes to releasing new content, third-party developers have taken the complete opposite approach. As a result, there are new mods surfacing almost every day.
ADVERTISEMENT
Article continues below this ad
Previously we have seen mods such as the Hand and Hulk imposter mod. These mods assign unique abilities to players that drastically change the course of a game. Recently, YouTuber, ZMDE showcased the new Doctor vs Joker mod on Among Us.
The battle of the Doctor and Joker on Among Us
ADVERTISEMENT
Article continues below this ad
While the roles may seem self-explanatory, both of them have a plethora of abilities. The doctor role essentially allows the doctor to drag crewmate bodies to the med bay and revive them. This may initially seem like a broken role, as the doctor could just keep reviving crewmates and the imposter would never win.
However, once a crewmate reports a body or calls an emergency meeting, all the dead bodies disappear from the map. Thus is it up to the crewmates to trust the doctor to perform his job efficiently.
Watch this story: Best GTA 5 Mods
On the other hand, the Joker is an agent of chaos. Although they might sound similar, this is very different from the Jester role. Unlike the Jester, the Joker must eliminate all crewmates and avoid being voted out to win.
ADVERTISEMENT
Article continues below this ad
In order to achieve his objective, the Joker has a wide range of abilities. Firstly, he can leave decoys of himself around the map. Additionally, he can swap into these decoys as if he never left his original position. This makes it extremely difficult for crewmates to catch the imposter red-handed.
Lastly, the Joker can morph into the characters of the crewmates. This could be used to turn crewmates against each other resulting in the wrong person being voted out. The doctor vs joker is one of the most balanced mods we have seen on Among Us yet.
This is because both imposters and crewmates gain special abilities via this mod. On one hand, the doctor can receive crewmates who can reveal who killed them. On the flip side, imposters must use their various abilities to conceal themselves while taking down crewmates.
ADVERTISEMENT
Article continues below this ad
Would you try out this Doctor vs Joker mod showcased by ZMDE in Among Us? Let us know in the comments down below.