Among Us: Shop Until You Drop with This Unique Mod
Published 03/29/2021, 3:10 PM EDT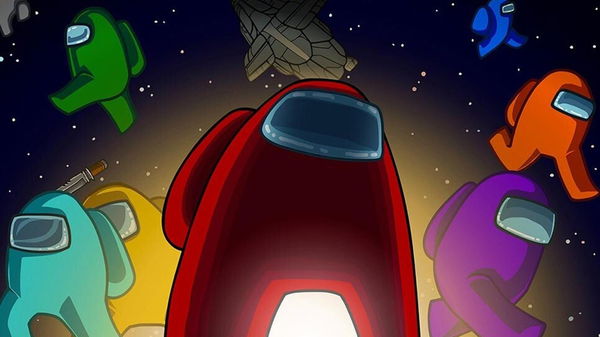 ---
---
Among Us is one of the greatest success stories to come out of the worldwide lockdown. The game was virtually unknown before the pandemic and has grown to become one of the most commonly streamed games today. While fans are awaiting the 'red airship' map coming on March 31, third-party developers are busy curating new mods.
ADVERTISEMENT
Article continues below this ad
Mods give players unusual powers that don't exist in the regular game of Among Us. A good example of this is the Thanos imposter mod. Here the imposter has the power of all five infinity stones. YouTubers such as TBNRFrags, SSundee, and Lazarbeam regularly test out these mods.
Access this unique 'store' in Among Us
ADVERTISEMENT
Article continues below this ad
A one of a kind 'store' mod has recently been included in the social deduction game. YouTuber Socksfor1 uploaded a video showcasing the unique concept. He currently has 3.4 million subscribers and showcases mods across various games like Minecraft and Among Us.
In this mod, players are able to access a portable store. Unlike other mods which give unique abilities to either the imposter or crewmates, this mod allows every player to access a store from which they can purchase certain powerups.
Players can purchase the powerups in exchange for coins present around the map. Furthermore, every time a crewmate completes a task they earn coins. Each round the list of items you can purchase keeps changing.
ADVERTISEMENT
Article continues below this ad
The items available for purchase include a red potion that makes you immune from the imposter for 3o seconds, the ability to not be voted out, a barrier to trap players, the ability to repair any sabotage, and you can even buy additional emergency meetings. The imposter has the added ability to buy a nuke. This is the most expensive item and covers a huge radius on the map.
This mod is extremely unique because the landscape of a game can change in an instant with the variety of items available for purchase. It adds the element of out-thinking your opponent's purchases so that you can purchase the most effective items according to the situation.
Does this mod sound like something you would like to try with your friends in Among Us? Let us know in the comments down below.
ADVERTISEMENT
Article continues below this ad