Among Us: This Creepy Mod Introduces a Granny Imposter Role
Published 05/29/2021, 12:14 PM EDT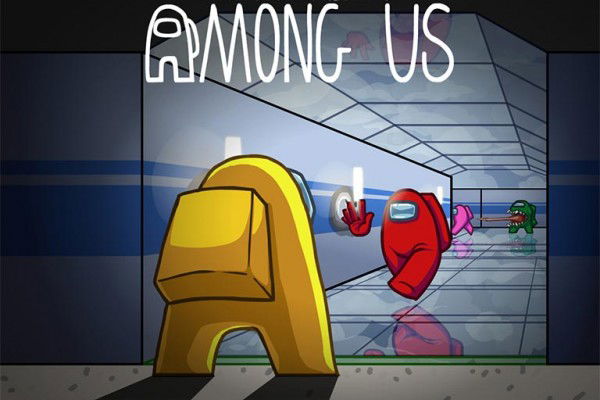 Among Us mods are a good way to spice up any gaming session. If you feel like the games with your friends are getting repetitive, these mods are sure to change that. The mods introduce new roles and abilities into the game which give players many more elements to deal with.
ADVERTISEMENT
Article continues below this ad
Some of these mods could be overpowered such as the Thanos imposter mod. On the flip side, some of them could be a friendly game of trickery, for instance, the Jester mod. Irrespective of which type you prefer, you are sure to have a fun session on Among Us.
Recently, YouTube Sigils showcased just how scary some of these mods can be. His latest video features the 'Scary Granny Role'. The imposter can morph into any of the five grannies on the map. They can even teleport from one body to another, allowing easy mobility across the map.
ADVERTISEMENT
Article continues below this ad
Watch this story: Worst Video Game Movie Adaptations
Haunt your opponents on Among Us with the 'Scary Granny' role
Next, the granny imposter can lay traps in the form of dentures. If an unfortunate crewmate steps into one of these, they will be stuck within its jaws for a short time. The granny imposter can also use the 'scare' ability. This is essentially a jump scare that appears on the crewmate's screen. In addition to this, it jumbles up the crewmates' controls making it impossible for them to maneuver.
ADVERTISEMENT
Article continues below this ad
In order to escape the granny, crewmates can either use a taser to stun the imposter or hide inside lockers and under beds. However, the granny imposter can search these hiding spots and if a crewmate is found, it usually means elimination. Granny imposters also have two other unique ways of eliminating opponents.
Firstly, they can squash them to death with a bat. Furthermore, the granny imposter can rush at them and eat them, leaving only their bones. The way Sigils and his group play the game is similar to surviving a haunted house. According to their rules, the imposter cannot be voted out, thus the only way for crewmates to win is by completing all their tasks.
ADVERTISEMENT
Article continues below this ad
How does the granny imposter mod compare to other Among Us mods that you have tried or seen before? Let us know in the comments down below.