Among Us: This Sniper Mod Allows Imposter To Headshot Anyone Across the Map
Published 03/19/2021, 12:23 PM EDT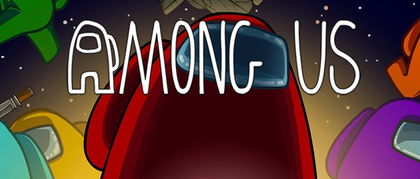 ---
---
Among Us by InnerSloth released back in 2018. Although, it was not until late 2020 that the game drew the attention it deserved. The multiplayer social deduction game competed in viewership against some of the biggest franchises, including Fortnite and Call of Duty.
ADVERTISEMENT
Article continues below this ad
The game single-handedly made the career of many aspiring streamers and content creators. Twitch streamer Valkyrae won the Streamer of the Year award because of Among Us. Likewise content creators Pokimane and Sykkuno got nominated for various game awards for the same. Likewise, Among Us also won two awards in the Game Awards- Best Multiplayer Game, and Best Mobile Game. Overall, it was a very successful year for the studio.
Innersloth recently announced hoards of forthcoming updates on the game. Fans are now looking forward to the 'Airship' map revealed at the Game Awards 2020. They finally revealed the release date of the Airship map today, too. Log in to the game on March 31 to update and play the newest map.
ADVERTISEMENT
Article continues below this ad
With the growing popularity of the game, the mod community also progressed. In fact, Among Us mods are more attractive for viewership than the original game itself. Content Creator Slogo is on his way to reach the 10 Million milestone. He posted mod gameplay showing a new Sniper Imposter role that can shoot anywhere across the map. Check the video below:
Among Us Sniper Imposter Role
ADVERTISEMENT
Article continues below this ad
Content Creator Slogo and friends Jelly and Crainer are seen playing rounds of the Sniper Mod. In this version, the Imposter spawns with a sniper rifle that looks a lot like AWP. Imposter's screen has two additional icons- Reveal and Shoot. The sniper rifle has unlimited ammo. However, there is a catch.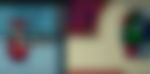 The 'Reveal' icon, as the name suggests, takes out the rifle while the 'Shoot' fires a bullet. This bullet travels the entire length of the map linearly unless there's a crewmate in between. It then has a cooldown and reload time of 6 seconds. This is where the mod gets risky. The weapon will only reload if it is revealed. That means the imposter has to stay visible for 6 long seconds to use it again.
ADVERTISEMENT
Article continues below this ad
This mod, unlike a lot of overpowered ones, is moderately balanced. Both teams have equal chances to succeed. However, it is very entertaining to play with friends. The proximity chat mod, hundred players, and more are some other all-time favorites. Which mod is your favorite to play and watch?