"Amouranth Makes Great Stuff, I'm a Big Fan": QTCinderella Once Hilariously Caught Her Boyfriend Ludwig Watching Twitch Queen's OnlyFans Content
Published 03/19/2023, 2:10 PM EDT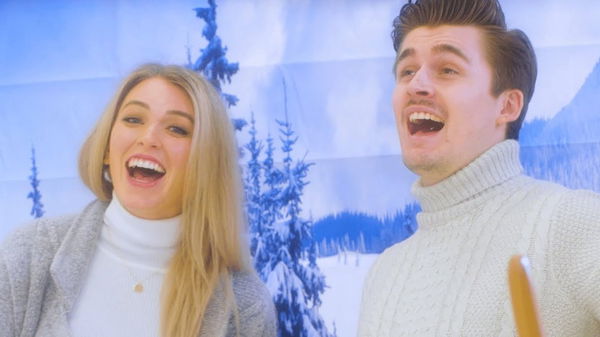 Ludwig is one of the most entertaining streamers in the industry. He is well known for his pranks and jokes, and the fans adore him. He had tried his hand at different avenues and recently even introduced his very own Esports team in Valorant named Moist Moguls.
Among all these contents, the ones that fans love to watch are streams that feature QTCinderella. Ludwig getting caught by QT for clicking Amouranth's OnlyFans link is one hilarious yet memorable moment of the couple.
QTCinderella catches Ludwig and mocks him
ADVERTISEMENT
Article continues below this ad
QTCinderella is a popular streamer who is also the mastermind behind the popular Streamer Awards. Fans always love seeing Ludwig in her streams, and vice versa. Once there was a time when she hilariously confronted her boyfriend regarding one of his shenanigans.
We all have watched how Lud gets into trouble when he is confronted by QT. No fan can forget the time when QT caught him stream-sniping her while she shopped for a birthday gift for him. The one that is even more hilarious is the time when QT found that Ludwig had clicked the OnlyFans link of Amouranth.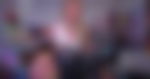 QT was seen coming towards Ludwig in one of his streams and was in instant laughter after he talked about his search history. He instantly tried to convince her that it was not what it looked like. She was hilariously cutting him off while quoting his predictable response with her fingers.
QT was hilariously mocking Ludwig, who was desperately trying to explain why he had clicked on the link. Apparently, according to Ludwig, he was making a YouTube video when the discussion turned to Amo's link tree, having OnlyFans. Ludwig said that this was the moment he clicked on the link. QT was still smiling and laughing hearing his response.
ADVERTISEMENT
Article continues below this ad
"Amouranth makes great stuff, I am a big fan," stated QTCinderella after telling Ludwig that she was not mad that he clicked on the Amo OnlyFans link.
Though Ludwig was attempting to make his chat witness QT saying 'she believes his story', he was unsuccessful in doing that. QT continuously said that she didn't believe him and continued laughing at Lud.
ADVERTISEMENT
Article continues below this ad
"Stop farming clips for QTCinderalla Clips," stated Lud as he kept on asking QT to believe him. And as predicted by Lud, the clip eventually was posted on QT's clips channel. This surely was a hilarious moment for the couple and the fans loved it.
Watch this Story: Biggest Steamers Who Left Twitch and Switched to YouTube