Animal Crossing New Horizon: Complete Guide to All New Seasonal Changes Happening in May 2022
Published 05/01/2022, 3:30 PM EDT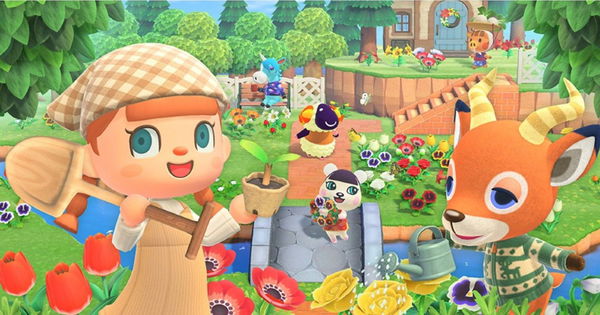 The changes in seasons and months not only impact the real world but also affect Animal Crossing New Horizons. The life simulation title follows a similar roller coaster of changes that real-world experiences. This adds an interesting layer to the game and keeps it quite fresh throughout the year. With new events rolling in each month, gamers can also find new DIY recipes, bugs, sea creatures, and fishes waltzing in and out of your island in May.
ADVERTISEMENT
Article continues below this ad
video source: Nintendo
ADVERTISEMENT
Article continues below this ad
The month of May has arrived on the island roping in changes that gamers would love. Breaking away from the monotony of the daily tasks, here is a list of amazing events that will enter Animal Crossing New Horizons.
Seasonal events, and changes to Animal Crossing New Horizons in May
2022 has already recorded numerous changes to the line of up events and even skip past some. The studio not only shortened Pave's Festivale in February to a single day but also removed Nature Day altogether. With those changes already taking place here's a look at the events stopping by in May.
Events
Children's Day: (April 28 – May 5): Nook's cranny will offer The Carp Banner and Newsprint Helmet as seasonal during this time frame.
May Day (May 1 – May 7): Much like every year, even this Rover will offer rewards for completing the May Day tour.
Mother's Day: The Thank-You Mom Mug and Carnations will be up for grabs during this event.
International Museum Day: (May 18 – May 31): Another great chance for players to pick gold museum plagues by Stamp rally in the museum.
Cheese Rolling: (May 22 – May 31): Pick up the Double Gloucester Cheese item in the final leg of May with this event.
Recipes 
Young Spring Bamboo Season (Feb 25 – May 31): The final occasion for gamers to pick all the bamboo furniture items will conclude in May. Gamers can collect raw material from Bamboo trees and use it to forge items like Grove Wall, Noodle Slide, Shoot Lamp, Wand, Light Bamboo Rug, Green-Leaf Pile, and Pan Flute DIY.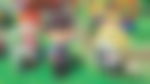 There is a massive roster of animals that will be leaving the island as may arrive leaving room for the following creatures to take over. The list of new creatures arriving in the month is as follows.
Bugs
Great Purple Emperor (4 am to 7 pm):  Can be found randomly roaming the island and offers 3,000 bells as a reward when sold.
Banded Dragonfly(8 am to 5 pm): Catch these nifty dragonflies and flip them for 4,500 Bells.
Pondskater (8 am to 7 pm): Only sells for 130 Bells and is available at a certain time frame, near pond areas.
Diving Beetle(8 am to 7 pm): Loves to lay dormant near still water-like ponds and offers 800 bells in return.
Violin Beetle: Available through the day but only carries a mediocre price of 450 Bells.
Queen Alexandra's Birdwing (8 am to 4 pm): Catching this giant Birdwing won't be an easy task as it goes for a decent price of 4,000 Bells.
Rosalia Batesi Beetle: Available all through the day but found only on tree stumps and can be exchanged for 4,000 Bells.
Scorpion(7 pm to 4 am): Loves to remain underground and sells for a high price of 8,000 Bells.
Watch this story: Ranking the Highest Selling Super Mario Games of All Time
ADVERTISEMENT
Article continues below this ad
Fishes:
Frog: Easily found on the island as it sells for a low price of 150 Bells
Catfish (4 pm to 9 am): These fishes are known to take over pond areas and when caught can sell for 800 Bells,
Nibble Fish (9 am to 4 pm): Found mostly in river belts and can make your pockets richer by 1,500 Bells,
Angelfish (4 pm to 9 am): Another denizen of the flowing river but it can earn you a handsome of 3,000 Bells when sold,
Betta (9 am to 4 pm): Find these fishes to make a quick 2,500 Bells profit
Rainbowfish (9 am to 4 pm): A beautiful fish that can serve as a great addition but doesn't offer great value in return as it sells for  800 Bells.
Giant Trevally: Available at all times and can fetch 4,500 Bells.
Mahi-mahi: Seen mostly at the pier throughout the day and it can sell for  6,000 Bells.
Sea creatures
ADVERTISEMENT
Article continues below this ad
Sea Urchin: Readily available through the day and carries a resell price of 1,700 Bells.
Slate Pencil Urchin (4 pm to 9 am): It will only fetch you 2000 Bells and can be only found at a certain time frame.
Gigas Giant Clam : Can be found throughout the day but is hard to catch, as it sells for an extremely high price of 15,000 Bells.
Spotted Garden Eel (4 am to 9 pm): Can be found in the listed time frame and can fetch for a moderate price of 1,100 Bells.
Vampire Squid (4 pm – 9 am): Only available at a particular time and sells for a high price of 10,000 Bells
Keep your eyes peeled for all these seasonal items and creatures as they won't stick around for long.