Animal Crossing New Horizons: 10 Must Have Items For Your Island
Published 03/31/2021, 2:47 PM EDT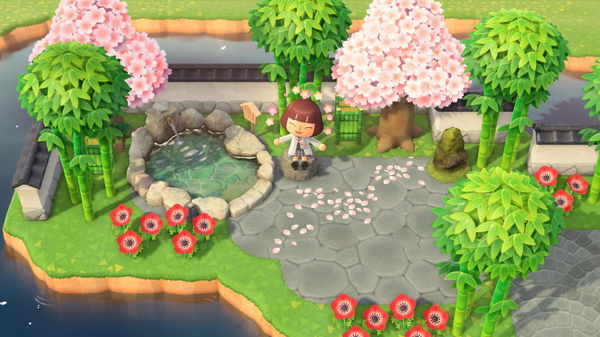 ---
---
With springtime going on in Animal Crossing: New Horizons, players are stacking up new items and trying to set up their island in new ways. For players who wanted some guidance on the items they should use, YouTuber Caito has come up with a list of must-haves you could use.
ADVERTISEMENT
Article continues below this ad
10 must-have items for your Animal Crossing island this spring
Wooden stool
ADVERTISEMENT
Article continues below this ad
This is a DIY item that you can obtain from a peppy villager or from a bottle on the beach. Alternatively, you can find this on one of the mystery islands as well.
The stool is highly customizable, which makes it a desirable item to own. You can change everything from the color of the wood to the fabric. Being this versatile, it would be a good addition to your island.
A classic picture
A DIY, classic picture can be obtained from Tom Nook's three plots quest at the beginning of the game. If you have missed out by receiving a different DIY, you can always get it from the Snooty Villager or from the beach.
A little cushion
The cushion is another highly customizable item you can add to your island. Players can stack up a lot of cushions to make things even more attractive. It is a catalog item, so you can find it in Nook's Cranny.
Umbrella
As the game has custom pattern slots for umbrellas now, the item has been in-demand. Players don't have to buy anything and can pick any umbrella design they already own. There are umbrellas you can purchase as well if you are interested.
Garden wagon
It is a beautiful item that'll help you cover larger areas. In total, there are 4 distinct versions of the garden wagon. You can obtain this item from the Peppy villager.
Kettle and coffee cup
They are both catalog items with several variations. They can be used anywhere in the land to bring out the feeling of spring.
Spooky lantern set
This was a DIY item released back in October during the Halloween fest. At the moment, it is also available for purchase in Nooks Cranny. You can turn the item backward if you wish to remove the feel of Halloween.
You can keep items on the top of the pumpkin and also change the color if you wish to.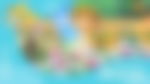 Rocking chair
Players can keep the rocking chair near the beach, picnic spots, and more. There is a lot you can do with it, and it should be useful for a good spring setup.
Festival confetti machine
You can sum it up like a leaf blower. The festival confetti was available during the festival event. If kept behind trees or edges, they'll blow flowers, giving the true essence of the season.
ADVERTISEMENT
Article continues below this ad
Baby bear
This might be an item of personal choice. If you are fond of bears or teddies, you can keep them around the island.
ADVERTISEMENT
Article continues below this ad
Well, that sums up the list of items Caito thinks you should have around your island. Let us know which items you plan to add in the comments below.