Animal Crossing: New Horizons: 4 Unique Ideas to Enhance your Island
Published 06/28/2021, 1:15 PM EDT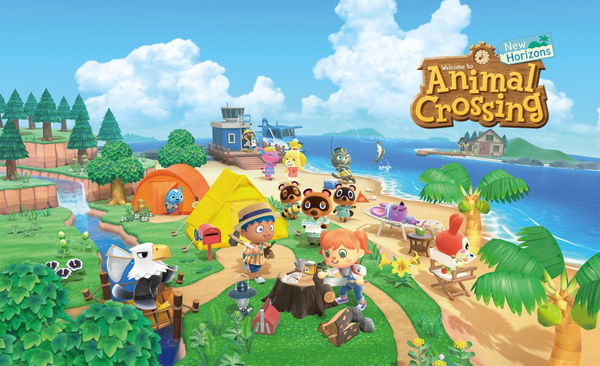 ---
---
Animal Crossing: New Horizons is one of the most popular games on the Nintendo Switch. The unique island-building creative concept from Nintendo sets it apart from competitors. With recent updates, Nintendo has also increased players' ability to customize items and put their unique spin on them.
ADVERTISEMENT
Article continues below this ad
As a result, we are seeing more and more variants of previously unused items. Here are 4 ideas to enhance your Animal Crossing island.
Animal Crossing: New Horizons Cliff/Ledge Illusions
ADVERTISEMENT
Article continues below this ad
Some items in Animal Crossing can be placed in such a way that they appear as something else. This summer grass variant when placed on the floor has a three-dimensional appearance, thus making it look like a ledge on the island. It does require further decoration, like trees, bushes, and fences, to create the illusion.
Step Illusions
Similar to the previous idea, you can re-create the appearance of steps using the floor decoration below. This can be used to enhance a floor path. Alternatively, the stone variant of this item creates the illusion of steps when properly covered with nature and complementary structures.
Watch this story: Top selling game consoles
Custom Animal Crossing: New Horizons Garden Shed
All the items required to build the garden shed can be obtained from the custom designer code MA-2483-3536-7701. It consists of two stalls combined with three different garden shed designs found from the pack. Furthermore, it can be enhanced by adding items inside the stalls which can be seen from the doors.
Tunnels and arches
ADVERTISEMENT
Article continues below this ad
Lastly, one of the best ways to introduce some depth into your island is via tunnels and arches. In the video, NintenTalk utilizes the stone arches to give a more ancient and rugged feel to the island. The land is further decorated with bamboo trees and shrubbery to give the illusion that one is moving down a tunnel.
With new updates from Nintendo, there are always new decorations and furniture options. These are some of the unique ways in which you can use these items.
What are some techniques you use to enhance your Animal Crossing: New Horizons island? Let us know in the comments down below.
ADVERTISEMENT
Article continues below this ad Trending Stories