Animal Crossing: New Horizons: 5 Mechanics or Features that Players Despise
Published 04/24/2021, 12:48 PM EDT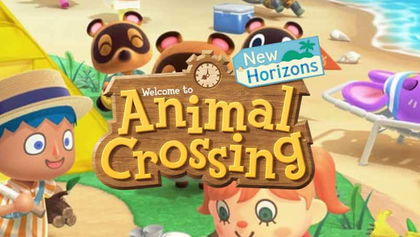 ---
---
Animal Crossing: New Horizons is a life-simulator game developed and published by Nintendo. New Horizons is the fifth main title of the series following New Leaf. The age features iconic characters like Isabelle and Tom Nook, along with additional island customization options.
ADVERTISEMENT
Article continues below this ad
While Animal Crossing ranks high on the list of most beloved Nintendo games, it is not without its flaws. Considering the game has been out for over a year, it is surprising that Nintendo has not addressed any of these issues.
There is much to be desired from the current online experience on New Horizons. First, you must endure an extremely long loading screen to travel to another player's island. As a result, if a player is hosting an island party, it will be a long time before all their friends are able to load onto the island.
ADVERTISEMENT
Article continues below this ad
Animal Crossing: New Horizons features that need to be changed
Furthermore, once you are on a friend's island or vice versa, you cannot interact with most of their items. Players are limited to performing activities like cutting trees and catching bugs or fish.
Next, the character dialogues in the game become extremely repetitive after some time. The main character who players see as soon as they log into the game has a rotation of five lines. If you have played the game for more than a week, it is more than likely that you have heard them all. It would be much more dynamic and helpful if Isabelle gave us weather forecasts and seasonal updates instead.
If you have visited the Able Sisters shop during your time on the game, you have definitely come across this annoying mechanic. When you enter the changing room, you will have to go through dialogues and re-enter the changing room. This makes a simple task like buying multiple variations of an item very taxing.
ADVERTISEMENT
Article continues below this ad
While Nintendo does provide Animal Crossing with major updates, these are few features that require changes. Additionally, players have gotten primarily content-based updates and not many improvements to their quality of life. The return of Tortomier's summer island and new building upgrades would be fantastic additions to the game.
Lastly, the game has now become extremely competitive, which was not intended earlier. Players have become overly enthusiastic about comparing islands and items. This defeats the purpose of a life-simulator which is meant to be enjoyed at the players' own pace.
Do you agree with our list of annoying mechanics in Animal Crossing: New Horizons? Let us know in the comments down below.
ADVERTISEMENT
Article continues below this ad