Animal Crossing: New Horizons: 5 Themes That Will Accentuate Your Island
Published 03/08/2021, 1:38 PM EST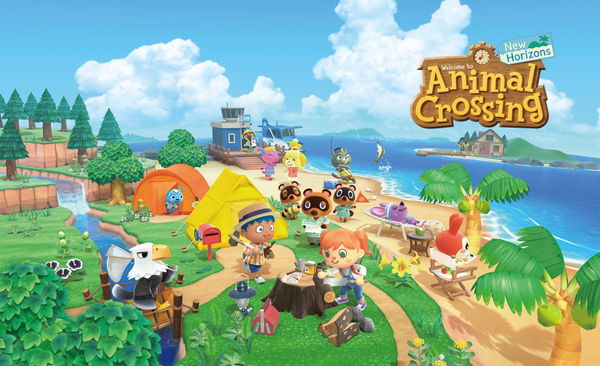 ---
---
Animal Crossing: New Horizons is the fifth main title in the Animal Crossing series. Following its release in March 2020, the game has gone on to become the top-selling Nintendo Switch game with 31.18 million sales. Recently the game was awarded 'Game of the Year' laurels at the Japanese Famitsu festival.
ADVERTISEMENT
Article continues below this ad
In New Horizons, players can design their own island, celebrate in-game events, witness changing seasons, and even craft their own items. Here are some themes you can incorporate into your own island.
1.Desert
ADVERTISEMENT
Article continues below this ad
The desert theme is something that is unique and difficult to encapture. In Animal Crossing, players can use tropical palm trees, bushes, and flowers to create an oasis. They can take it a level further by laying out a barren patch of land featuring pyramids in the distance. Isolating the main island in the desert only adds to the reality of this theme. Furthermore, players can use custom patterns to create rugs that blend in well.
2.Kidcore
Animal Crossing is a game that people of all ages can enjoy. The younger ones can create their dream playground using fun toys, parks, and other brightly colored furniture items. The use of pastel-colored pathways and cute chalk drawings only accentuate this theme. What makes one's Kidcore island unique is how one chooses to design their playground.
3.Natural
As the name indicates, users can incorporate this theme by letting the island take shape naturally while you build around the landscape. Natural islands usually feature more nature-oriented elements like waterfalls, ponds, and dirt paths. You can also place flowers and trees more randomly to give your island that 'wild' look.
4.Horror
This island theme is perfect to give visitors the creeps, especially during Halloween. Players can decorate their island with the 'Spooky set' available in-game. This includes items such as graveyards, gothic statues, bloodstains, and pumpkin patches. This island theme will surely satisfy your thirst for an eerie environment.
ADVERTISEMENT
Article continues below this ad
5.Zen
The Zen theme is mostly made up of Japanese-themed furniture items designed in a way to bring peace to one's mind. A Zen-themed island features an abundance of bamboo trees, wooden bridges, gardens, and shrines. Arriving on this island is sure to give you a calming Nintendo gaming experience.
These were 5 themes that you can take after while designing your island. Let us know which items you have used to decorate your island and which theme is your favorite in the comments down below.
ADVERTISEMENT
Article continues below this ad