Animal Crossing: New Horizons: 7 Unique Garden Designs to Revamp Your Island
Published 04/09/2021, 2:50 PM EDT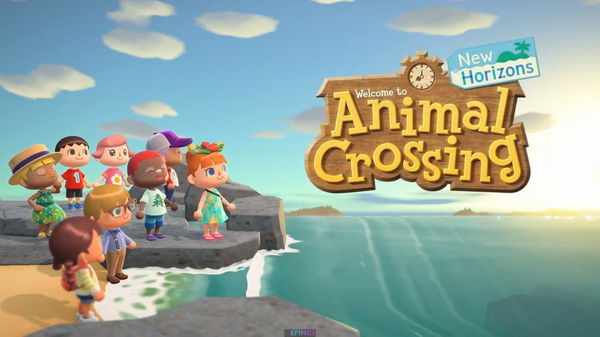 ---
---
Animal Crossing: New Horizons celebrates the Cherry blossom season during the first ten days of April. During this time, players in the Northern hemisphere will experience the onset of the 'Sakura' season, which signifies the blossoming of cherry blossom trees in Japan. As a result, all the hardwood trees turn pink and begin to blossom.
ADVERTISEMENT
Article continues below this ad
Players can also hunt for exclusive DIY recipes during the event by shooting them out of balloons. These recipes range from DIY recipes for wallpapers, flooring, umbrellas, backpacks, and even a wand that matches the aesthetic of the cherry blossom season. If you want to craft some of these, you'd better hurry, as the season will end tomorrow. ADVERTISEMENT
Article continues below this ad
Keeping with the cherry blossom theme, here are some unique garden designs showcased by YouTuber Lex Play, that will surely revamp your island.
Unique garden designs in Animal Crossing New Horizons
Flower Walkway
The flower walkway garden features seasonal pink cherry blossom trees. The creator geeky_goggleman has also placed red, blue, and pink flowers in the empty spaces to paint a more vibrant image. Additionally, it features a greenhouse with some pumpkin decorations. This garden design is best viewed at sunset.
Yellow Flower Garden
This garden is unique because of its enveloping amber hue created by the placement of sunflowers and yellow tulips. The design also features bamboo trees beside a bridge and a river.
Autumn Island
skybeachcrossing is the creator of this island. The garden features rows of flowers of many colors, giving it a rainbow aesthetic. From purple tulips and blue hyacinths to red roses, this garden has it all.
Maze Garden
Here, the designer Brittany has utilized the fences to create the appearance of a maze. At every corner turn, players can encounter radiant flowers and butterflies.
Moon Garden
This garden is built to be showcased in the nighttime. It features a moon in the center which illuminates its surroundings. Furthermore, it makes use of the star fragments. This garden also follows a rainbow flower placement pattern with a garland surrounding the garden.
Farmhouse Garden
The most striking colors in this design come from the flowers and variety of mushrooms. It features yellow tulips, sunflowers, and varieties of orange and pink flowers. In addition to this, the creator has placed peach trees and even their pet dog in the garden.
ADVERTISEMENT
Article continues below this ad
Fountain Garden
Here, the fountain is the centerpiece of the garden. Surrounding it are rows of color-coordinated flowers. The garden also features benches and lamp posts which makes it appear like a city garden.
Did you enjoy these creative Animal Crossing: New Horizons garden designs? Do you plan to implement any of them on your own island? Let us know in the comments below.
ADVERTISEMENT
Article continues below this ad