Animal Crossing: New Horizons- All Fish, Bugs, and Events Arriving With the September Update
Published 08/26/2021, 6:50 AM EDT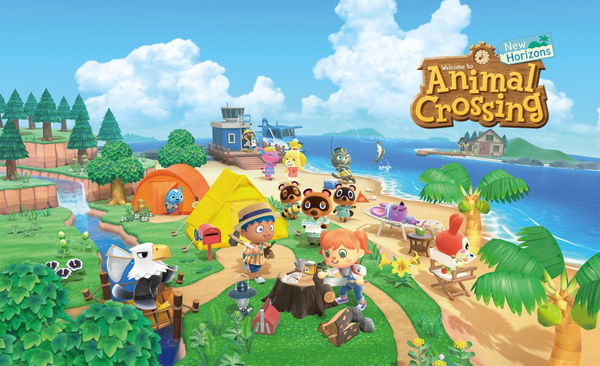 ---
---
The current patch of Animal Crossing New Horizons has run its course. It is now almost time for the developers to roll out a brand new patch as the game welcomes a new version. The August update of the game brought forward a fireworks festival and other minor changes. Meanwhile, the upcoming patch will cover all the events of September along with new seasonal changes to the game.
ADVERTISEMENT
Article continues below this ad
Nintendo is going to work out a range of creatures that will take over the island with the next major patch.
ADVERTISEMENT
Article continues below this ad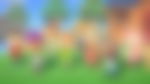 Seasonal changes to Animal Crossing: New Horizons with September update
According to a report by Screenrant, the month of September is going to be a great one for the community. Fans can expect to see several new things along with older content making a return. There will a range of 4 amazing events taking the center stage in September.
Grape Harvest Festival – This event will kick-start on September 1 and end on September 30 and it will reward a special backpack.
Moon-Viewing Day – Players can pick up Tsukimi Dango, Moon Cakes, and Moon Rug items as the event will stay on from September 12 and end on September 21.
Chuseok -This event will last for ten days from September 12 to September 21 and offer Songpyeon items as a reward.
Bug Off 2021: It will only last for a limited duration from 9 am to 6 pm local time.
Every aforementioned item listed above will become available once the event goes live. Besides this, Nintendo has also added a limited-duration DIY Acron item recipe. Gamers can pick it up in the fall right until Dec 10th.
New fishes, critters, and DIY recipes with the next seasonal update
This seasonal update of the game is also going to bring amazing items and animals to the game. Fans can expect to see the following DIY recipes. Bugs and Fishes are going to be added to the game.
Acorn Pochette
Leaf Campfire
Pile of Leaves
Pine Bonsai Tree
Traditional Balancing Toy
Tree's Bounty Arch
Tree's Bounty Big Tree
Tree's Bounty Lamp
Tree's Bounty Little Tree
Tree's Bounty Mobile
Yellow-Leaf Pile
Bugs
Bell Cricket
Centipede
Common Butterfly
Cricket
Monarch Butterfly
Pill Bug
Red Dragonfly
Violin Beetle
Yellow Butterfly
Fish
ADVERTISEMENT
Article continues below this ad
Blue Marlin
Char
Cherry Salmon
Golden Trout
King Salmon
Mitten Crab
Pike
Salmon
Sturgeon
Sea Creatures
ADVERTISEMENT
Article continues below this ad
What do you think about this upcoming major patch? Are you satisfied with the aforementioned content reveal? Let us know your thoughts in the comments.
Watch this story: Best Rage Moments of Streamers
Trending Stories