Animal Crossing New Horizons: An Unlikely Hero in Gloomy Times
Published 03/30/2020, 2:53 AM EDT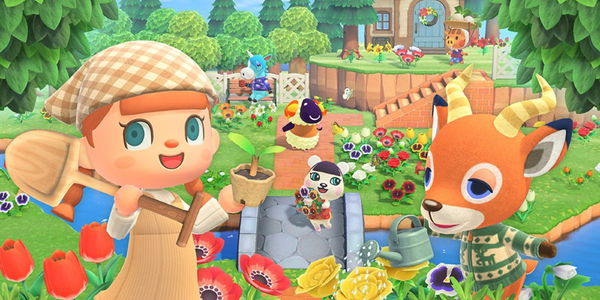 ---
---
Our world is currently in the midst of an unprecedented crisis. The COVID-19 pandemic has affected everyone in some form or another.  To tackle the situation, all (wise & smart) people are practicing self-isolation. Unfortunately, voluntary confinement is not without its spells of depression, anxiety, and loneliness. In this time of uncertainty & disorder, there has emerged an unlikely hero – Nintendo's 'Animal Crossing: New Horizons.'
ADVERTISEMENT
Article continues below this ad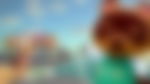 'Animal Crossing: New Horizons' is a social-simulation game, a subgenre of the life-simulation category. The game has taken the world by storm since its release on March 20th, owing to its charming graphics, adorable characters, non-linear play. Also, its release perfectly aligned with a worldwide quarantine.
ADVERTISEMENT
Article continues below this ad
'New Horizons' is the fifth game in the 'Animal Crossing' series. The first game was released in Japan in 2001, subsequently releasing in America the following year. 'New Horizon' starts on a deserted island with your customizable character. The game plays out in real-time. You can choose how you want to live out your days on the island, whether it be sunbathing on the beach or collecting woods or resources for your village.
As an added advantage, you can collaborate with a maximum of four players on your console. You can play with friends or family and build your village together. The multi-player option is an added advantage for individuals who miss seeing their friends during the lockdown.
http://https://www.youtube.com/watch?v=sRWjpjNVOCM
Animal Crossing: New Horizons sells 1.88 million copies in 3 days
ADVERTISEMENT
Article continues below this ad
The latest offering of the Animal Crossing series sold 1.88 million copies in three days, according to Famitsu magazine, making game No.1 in Switch. However, these estimates are likely more in reality, as Famitsu does not account for digital sales.
The game has also led to the increase in the sale of Nintendo Switch itself (including Nintendo Switch Lite) during its launch week. Nintendo sold 392,576 units from March 16 to March 22, bumping the company's sales to 13 million units.
These numbers are proof that people don't just crave for FPS games like Warzone or gloomy Doom Eternal. Non-competitive and feel-good games like Animal Crossing have carved out a niche of their own.
ADVERTISEMENT
Article continues below this ad
Producer Hisashi Nogami told how the players could use New horizons as an escape during the pandemic. He told The Verge "We've been planning this release for quite some time. So it's unfortunate that this timing overlapped with what's currently happening in the world. I am very disheartened and saddened by the events happening across the world. Considering the timing, we hope that a lot of the Animal Crossing fans will use this as an escape. So they can enjoy themselves during this difficult time."
Trending Stories