Animal Crossing: New Horizons Bugs, Fish, and Sea Creatures Leaving After February
Published 02/26/2021, 10:20 AM EST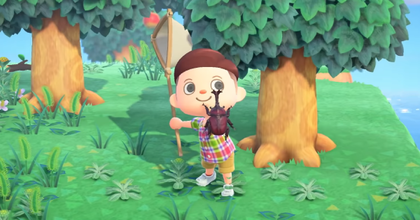 ---
---
Animal Crossing: New Horizons has a system of fish, bugs, and deep-sea creatures cycling in and out every month. With February coming to a close, an assortment of critters will depart the islands in both hemispheres at the end of the month.
ADVERTISEMENT
Article continues below this ad
Luckily for players in the Northern Hemisphere, a handful of critters will leave. They won't witness as many departures as in the other half this month. On the other hand, a ton of critters will bid adieu to the Southern Hemisphere islands. Players here will observe a variety of bugs and some fish taking their leave after February.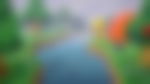 ADVERTISEMENT
Article continues below this ad
Some of these Animal Crossing: New Horizons critters will not return for quite some time. Therefore, catching the ones you require before they disappear is always a good idea. It is also important to donate the ones you catch to the Museum if you want to fill out your NookPhone's critterpedia for unlocking golden tools.
For accomplishing this, it's necessary to know the critters that arrived at the month's beginning as well as the ones that will leave at the month's end. You can read about all the new bugs, fish, and sea creatures in February here. Meanwhile, consider this article as a guide in helping you track down the departures when February ends. Keep your bug nets, fishing rods, and diving gear handy!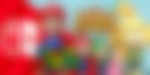 List of Animal Crossing: New Horizons critters departing from the Northern Hemisphere after February
The following 2 fish are leaving at the end of February:

Shadow size: Small
Location: River
Time: All day
Price: 500 Bells

Shadow size: Medium-small
Location: Sea
Time: 9 pm – 4 am
Price: 5,000 Bells
The following 3 bugs are leaving at the end of February:

Location: Flying
Time: 8am – 5pm
Price: 2,500 Bells

Location: Flying
Time: All day
Price: 500 Bells

Location: Rolling snowballs along the ground
Time: All day
Price: 3,000 Bells
The following 4 deep-sea creatures are leaving at the end of February:

Shadow size: Small
Swimming speed: Very fast
Time: 4 pm – 9 am
Price: 8,000 Bells

Shadow size: Small
Swimming speed: Slow
Time: All day
Price: 2,000 Bells

Shadow size: Small
Swimming speed: Slow
Time: 4 pm – 9 am
Price: 1,400 Bells

Shadow size: Medium
Swimming speed: Very fast
Time: All day
Price: 5,000 Bells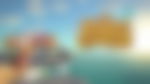 List of New Horizons critters departing from the Southern Hemisphere after February
The following 5 fish are leaving when February ends:

Shadow size: Tiny
Location: Pond
Time: All day
Price: 300 Bells

Shadow size: Small
Location: Pond
Time: All day
Price: 120 Bells

Shadow size: Large
Location: Pond
Time: 9 am – 4 pm
Price: 5,500 Bells

Shadow size: Huge
Location: Sea
Time: 4 am – 9 pm
Price: 10,000 Bells

Shadow size: Medium-small
Location: Sea
Time: All day
Price: 500 Bells

Location: Flying
Time: 4 am – 7 pm
Price: 300 Bells

Location: Flying
Time: 4 am – 7 pm
Price: 3,000 Bells

Location: On trees
Time: 8 am – 5 pm
Price: 250 Bells

Location: On trees
Time: 8 am – 5 pm
Price: 300 Bells

Location: On trees
Time: 8 am – 5 pm
Price: 500 Bells

Location: On trees
Time: 4 am – 8 am & 4 pm – 7 pm
Price: 550 Bells

Location: On trees
Time: All day
Price: 10 Bells

Location: On tree stumps
Time: All day
Price: 2400 Bells

Location: On palm trees
Time: All day
Price: 800 Bells

Location: On trees
Time: 11 pm – 8 am
Price: 10,000 Bells

Location: On trees
Time: All day
Price: 200 Bells

Location: On trees
Time: All day
Price: 2,000 Bells

Location: On trees
Time: All day
Price: 1,000 Bells

Location: On trees
Time: 11 pm – 8 am
Price: 10,000 Bells

Location: On palm trees
Time: 5 pm – 8 am
Price: 8,000 Bells

Location: On palm trees
Time: 5 pm – 8 am
Price: 12,000 Bells

Location: On palm trees
Time: 5 pm – 8 am
Price: 12,000 Bells

Location: On palm trees
Time: 5 pm – 8 am
Price: 1,350 Bells

Location: On palm trees
Time: 5 pm – 8 am
Price: 8,000 Bells

Location: On palm trees
Time: 5 pm – 8 am
Price: 8,000 Bells

Location: On palm trees
Time: 5 pm – 8 am
Price: 12,000 Bells

Shadow size: Medium
Swimming speed: Very fast
Time: 4 pm – 9 am
Price: 10,000 Bells

Shadow size: Small
ADVERTISEMENT
Article continues below this ad
Swimming speed: Slow
Time: All day
Price: 1,500 Bells
ADVERTISEMENT
Article continues below this ad