Animal Crossing New Horizons Characters Have Secrets That May Have Escaped Your Eye
Published 01/20/2021, 3:24 PM EST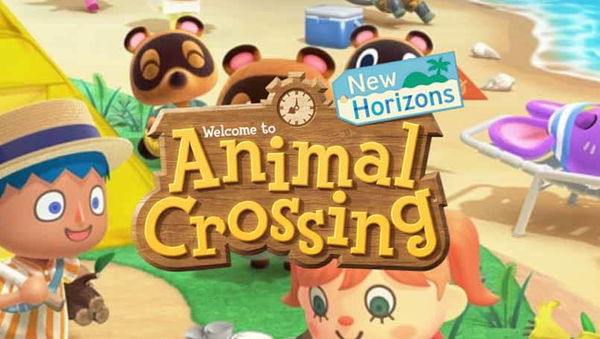 ---
---
Animal Crossing New Horizons gained immense popularity during the global lockdown of 2020. The game is the best-selling one in the Animal Crossing franchise and the 28th best selling game in history. Naturally, a game that is this popular has the community going gaga over its characters.
ADVERTISEMENT
Article continues below this ad
From Isabelle and Tom Nook to the Able sisters, each of them is somebody's favorite character in Nintendo's life-simulation game. However, are you sure you know everything about your favorite character in the game? Here are some secrets that your favorite characters have been hiding in plain sight all this while!
ADVERTISEMENT
Article continues below this ad
Animal Crossing New Horizons characters and their secrets
Tom Nook's golf obsession
Tom Nook is one of the first characters one encounters while playing New Horizons. He is the raccoon that players go to for almost everything, such as expanding their houses. He is the mastermind responsible for the island getaway package as well. However, what most players may have failed to notice is Nook's obsession with golf.
We can see golf clubs in the resident's tent when we visit Nook for an upgrade. Additionally, Tom Nook's office is also home to special golf magazines. Further, even in Happy Home Designers, the loading screen, shows Tom Nook playing golf.
It is remarkable how this obsession escaped our eyes, despite the number of hints strewn about in the game.
Able family history
It is no secret in the Animal Crossing community that the Able sisters have a complicated family history. This is all the more clear when we focus on the multiple family portraits that reside on the wall behind Sable's work station. In fact, one of the pictures shows the three Able sisters hanging out at a beach. This indicates that the family may have visited the island earlier.
Two of the Able sisters, Mabel and Sable, handle the family business. Their formerly estranged sister, Labelle, who had left to pursue fashion, has also returned to reunite with her siblings.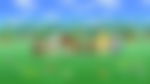 Label or Labelle?
Speaking of the estranged Able sister, it is important to note that she did not always identify as Labelle. Formerly named Label, she changed her name when she left to pursue fashion. However, we can safely assume that now that she is back, she might consider reverting to Label.
Tom Nook's feud with Redd
Redd, the traveling fox in the game, seems to have a not-so-friendly history with Tom Nook. We are first clued in on this rivalry when Nooks speaks of his bad experience of having worked with a fox in the past in Happy Home Designer. However, we also learn that this rivalry goes both ways, as Redd too says that everybody should be wary of Tom Nook.
ADVERTISEMENT
Article continues below this ad
Isabelle's love for gardening
Isabelle is possibly one of the most loved characters in the game; however, not many know of her love for gardening. She always seems to have a different plant on her table, indicating her passion for gardening. The plants on her table are exotic ones too, which require a lot of care and attention. Isabelle's care for these plants obviously indicates her love for the same.
ADVERTISEMENT
Article continues below this ad
Animal Crossing New Horizons released on March 20, 2020, and has been a favorite in the gaming community ever since.