Animal Crossing: New Horizons Community Sympathises With Fan For Having the Worst Luck
Published 01/06/2022, 12:11 PM EST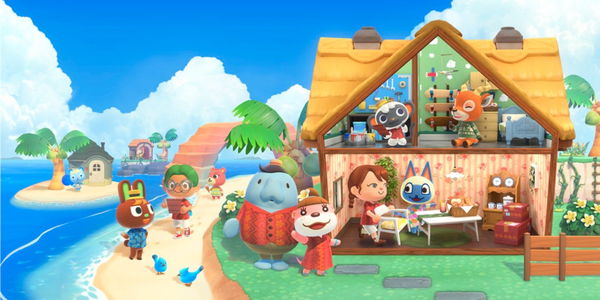 Nintendo surprised users by releasing a few more content with the 2.0.4 update. It introduced new Zodiac items, a new spawn location of Gyroid fragments, and much more in Animal Crossing: New Horizons. Surprisingly, the 2.0.4 update was supposed to be a bug fix update; however, it introduced brand new features.
ADVERTISEMENT
Article continues below this ad
Other than that, players are also enjoying the winter update on their islands. Many newcomers are building Snowman and collecting very frozen set DIY recipes. However, not all days go as planned and sometimes everything goes wrong. Continue reading to find if you are as unlucky as this user in New Horizons.
ADVERTISEMENT
Article continues below this ad
Worst Luck ever in Animal Crossing: New Horizons
Many beginners are trying their best to build a perfect Snowman in New Horizons. By building the perfect Snowman, they can get over 10 DIY recipes for frozen series. Therefore, everyone is trying their best to build one on their island; however, building a perfect Snowman is not an easy task.
You won't get the DIY recipe if you build one snowball too larger than the other. Just like everyone, Anon Pecan (Reddit User) was trying to build one perfect Snowman. However, suddenly the snowball hit the large rock at the corner of the island and got destroyed. The hours of hard work were snapped away from the user in seconds.
Unfortunately, this was not all for them, as they tried their luck one last time on a floating balloon by shooting it down. To their surprise, the gift that balloon was carrying suddenly disappeared by hitting the same rock and their slingshot broke too. Naturally, Anon felt very sad and decided to share their experience with the community.
Many players felt sorry for them and also gave them the advice to stay from that rock. One said," Oh wow. You should avoid that rock for the rest of time. That part of your island is officially cursed." While another player suggested," Block it off with fences to be safe."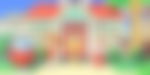 ADVERTISEMENT
Article continues below this ad
Furthermore, one comment said, "Oh man, I hope that present gives you something good after that rock destroyed your snowball" – me way too early into the video." 
ADVERTISEMENT
Article continues below this ad
Have you ever encountered something similar? Let us know in the comments down below.
Watch this story: Toughest Video Game Bosses of all time