Animal Crossing: New Horizons: Data-Miner Reveal Fence Customizations, Building Upgrades and More Will be Added With the May Update
Published 04/30/2021, 1:58 PM EDT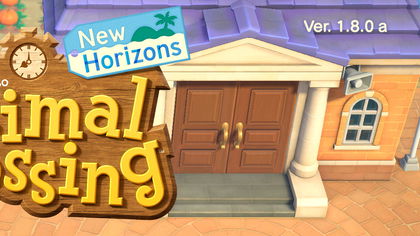 ---
---
The month of May is always one to look forward to in Animal Crossing: New Horizons. During the month in-game events such as May Day are celebrated. Furthermore, on April 28, the game received its version 1.10 update, which players are calling the 'May update'. This update introduces the wedding season and themed items, along with seasonal items based on Mother's Day and Cheese Rolling coming to shops.
ADVERTISEMENT
Article continues below this ad
Data-miners have found additional features currently in the game's code that we could see in Animal Crossing: New Horizons very soon. Firstly, they have found strings of code associated with fence customization. These codes are titles "mRemakeFence" and "mRemakeFenceScale".
Currently, we can customize items such as rugs, chairs, and other items of furniture. Not only can you change their colors, but also add patterns to them. Thus, it is safe to assume that we will get similar customizations for the fences along with the ability to alter their size.
ADVERTISEMENT
Article continues below this ad
Return of building upgrades and Brewster to Animal Crossing: New Horizons
In addition to fence customizations, there is also code signifying that we could potentially receive museum upgrades. The concept of building upgrades was first introduced in Animal Crossing: New Leaf. Based on the name of the code, it is clear that this building upgrade will add a new level to the museum.
ADVERTISEMENT
Article continues below this ad
Lastly, data-miners have identified keywords in the code that indicates the creation of a new cafe. Data-miners have also found 'cCafe' as a code that surfaced recently. As a result, players believe that we could be seeing the return of the Roost. This was a coffee shop in New Leaf, run by the resident Brewster.
While all these updates are only speculative at this stage, there is still a lot to do on Animal Crossing this month. Players can take part in the May Day event running till May 7. They must visit Orville at the airport to obtain a May Day ticket following which they can attempt to escape the May Day maze in return for a prize.
Which of these new features would you most like to see in New Horizons? Let us know in the comments below.
ADVERTISEMENT
Article continues below this ad