Animal Crossing: New Horizons: Easy Ways to Make Money Quick in the Game
Published 05/19/2021, 6:47 AM EDT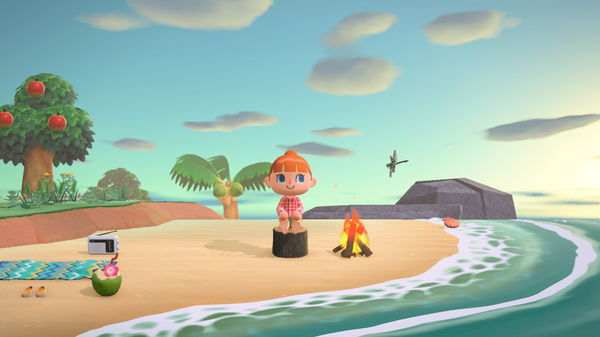 ---
---
Designing the ideal island paradise in Animal Crossing: New Horizons not only requires proper planning and implementation but also involves shelling out large amounts of Bells, the in-game currency. Using Bells, one can pay off their loans from Nook Inc., upgrade their house, unlock bridges and slopes, and purchase a variety of items to decorate their island.
ADVERTISEMENT
Article continues below this ad
There are many methods when it comes to earning Bells in the game. While some methods are a bit elaborate and tedious, other activities are faster and easier to complete. In this article, we list some of the best ways to make more money conveniently in Animal Crossing: New Horizons, as highlighted by GameXplain on YouTube.
Hitting money rocks and getting money in Animal Crossing: New Horizons
ADVERTISEMENT
Article continues below this ad
There is one specific rock on your island every day that drops money instead of minerals each time you hit it. However, this is only for a limited time after the first hit. If you manage to register a maximum of 8 hits, you will earn over 16,000 Bells.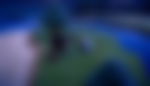 To ensure you reap the maximum reward, dig three holes or place three objects in a row parallel to the rock behind you to keep your character in place as you attack the rock. This trick works for mineral rocks too, as maximizing the number of hits increases the chances of it dropping a gold nugget, which can be sold at a high price later.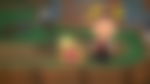 Digging up and selling fossils
Fossils are another convenient way to earn money in New Horizons. Consider selling the three to five fossils you can find each day instead of donating them to the Museum, as they could be worth thousands of Bells each. It's important to remember to have the dug-up fossils accessed by Blathers first, before taking them to sell at Nook's Cranny.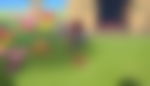 Apart from fossils, you can find a variety of things on your island that can be sold for some quick bucks. These things include fruit, seashells, items and materials that fall by shaking trees, and even weeds. Although these items aren't of high worth, selling them can come in handy, especially during the early days of playing the game.
Selling and planting exotic fruit and money trees
Selling fruit is another good way to start making Bells early on in New Horizons. Each island comes with its own native fruit and they sell for 100 Bells a piece. However, you can trade non-native fruits from other islands for more than three times the value of native fruit.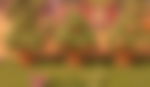 Definitely consider hoarding up non-native fruits when visiting a friend's island. An even better idea would be to plant a few of those exotic fruits you have collected so that you can grow them on your own island.
Planting a money tree is another tested way of earning a good amount of Bells. While exploring their islands, players can find glowing spots that can be dug to recover Bell bags. Planting these Bells will grow it into a money tree in a few days, which will shower you with the in-game currency in return.
Catching and selling rare fish in Animal Crossing: New Horizons
Catching a variety of fish is a very effective way of generating income quickly. These fish can be caught throughout the day and the trick is to know which ones are worth the most.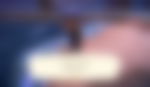 For instance, the barred knifejaw, available March through November, sells for 5,000 Bells each. Meanwhile, the coelacanth, which appears on rainy days, goes for a whopping 15,000 Bells. Memorizing the shadow sizes of different fish is good practice because it gives you a clear idea about which ones to target at one glance.
Keep in mind that some fish are exclusive to particular seasons, time of day, and bodies of water. If you are finding it troublesome to locate fish, grab some manila clams.
Manila clams are widely common and you can find them all over the beach area using a shovel. After grabbing one, use a simple DIY recipe to turn it into fish bait. Doing this will make fish appear wherever you scatter the bait.
Catching and selling rare bugs in Animal Crossing: New Horizons
Apart from rare fish, you can find rare bugs too and then sell them for a good value. Tarantulas and scorpions are worth a lot, 8,000 Bells, to be precise. There is a tested method to catch them without fail as long as you have some patience.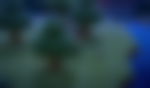 As you approach a tarantula, it will stand up on its hind legs. Stop in your tracks as soon as it does and wait for it to back down. Now, approach slowly and drop your bug net on it when it is not standing to catch it with little inconvenience.
Besides, one can also trade the newer deep-sea creatures, added to the game at later date, for a good amount of Bells. Trading critters with special characters
Players can sell the bugs and fish they catch at Nook's Cranny right away. However, if you are not in urgent need of currency, you might want to take note of a special visit from Flick or CJ. Both of them will pay you 50% more for each bug and fish respectively, ensuring you maximize your income.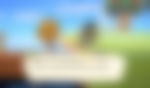 Once CJ and Flick arrive, they will stay around the island until the day resets at 5 am. This will grant you plenty of time to sell your catches for a hefty profit.
Island excursions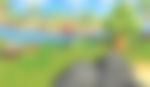 If you have exhausted the daily collectibles on your island, you can head out to other islands and loot the natural resources over there. You can fly to distant uninhabited islands by using Nook Miles tickets. From there, gather up different fruit, bamboo, and potentially exotic bugs and fish. Turnip trading using the Stalk Market in Animal Crossing: New Horizons
Buying and selling turnips from the Stalk Market is another great and efficient method to make a fortune in New Horizons.
Daisy Mae will visit your island each Sunday till noon to sell turnips at a flat rate. After you buy turnips from her, you will have a week to sell them at Nook's Cranny before they rot. However, the prices fluctuate daily, sometimes for the better and sometimes for the worse.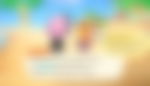 The turnip prices vary across players' islands in all regions. Therefore, a good idea is to communicate with your friends and check if they are being offered a higher selling price for the turnips. If so, you can drop by their island to unload your turnip stack for some major cash.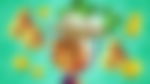 In-game currency conversion
Last but not least, if you're short on Bells, but have an abundance of Nook Miles, you can convert one into the other. Simply pick up a Bell voucher from the Nook Stop at the upgraded Resident Services building for 500 Miles. Then, sell it at Nook's Cranny in exchange for 3,000 Bells.
ADVERTISEMENT
Article continues below this ad
Obviously, this is not an efficient way to utilize Nook Miles, but it's certainly one of the quicker methods to earn Bells.
Which methods do you use to make Bells fast in Animal Crossing: New Horizons? Let us know in the comments below.
ADVERTISEMENT
Article continues below this ad